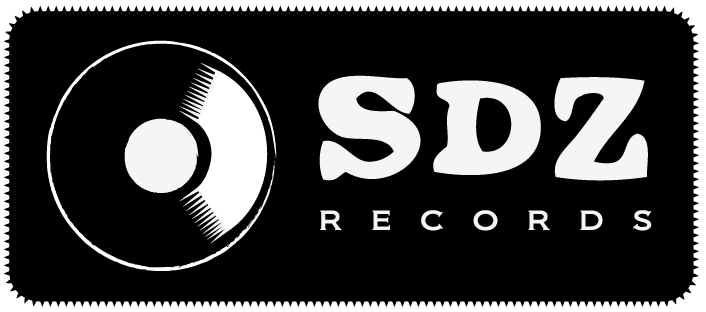 OUT NOW : the debut album of Old Mate !!!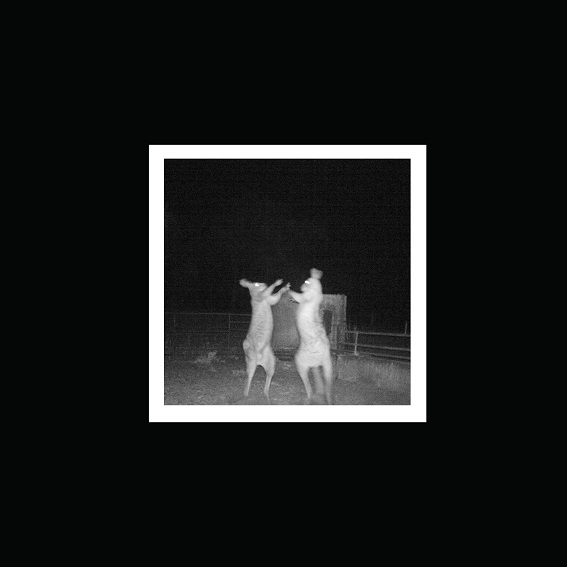 Old Mate "It Is What It Is" LP (SDZ 017)
Order online / Commande en ligne
Available in North America from Easter Bilby
Available in the UK from Norman Records

Old Mate is originally the solo project of Pat Telfer from australian band Bitch Prefect (two albums on the Bedroom Suck label).Formed in Adelaide but nowadays based in Melbourne, Old Mate here presents its first album, "It Is What It Is" following a self-produced EP in 2012 and a debut 7" single on Major Crimes in 2013. Still centered around founding member Pat Telfer, Old Mate are now a strong cast of 7 - 10 musicians including members of Peak Twins and Wireheads. From their early songs Old Mate have kept a certain melancholy that spices up this debut LP. Eight songs all in false flat, constantly and brilliantly defying an infinite monotony. Suspended on the fragile life line floating on the horizon, these not-so-calm songs are often stirred up by the thick limbo of permanent doubt. Frequently staring at the blind spot, the reality spot, Old Mate have conceived an album for the heaviness of the daily grind. A saxophone is sometimes warmly welcomed by the band, like sparkles in the Baudelairian spleen. One might think sometimes of Syd Barrett, Lou Reed, "Dreamy"-era Beat Happening, The Go-Betweens or some contemporary bands of the great australian scene like Dick Diver and Kitchen's Floor. Oh and some weird funky stuff too (check below the video for "Stressin"!). A first album with a great deal of character.
Old Mate est à l'origine le projet solo de Pat Telfer du groupe australien Bitch Prefect (deux albums sur le label Bedroom Suck). Formé à Adelaïde, Old Mate est maintenant basé à Melbourne et ce "It Is What It Is" est leur premier album après le EP autoproduit "Word is bond" sorti en 2012 et un 45t sorti fin 2013 sur le label Major Crimes. Toujours centré autour de Pat Telfer, Old Mate est désormais composé de sept à dix musiciens dont des membres de Peak Twins et Wireheads. Des ballades de ses débuts, Old Mate a gardé une mélancolie qui donne tout son sel à ce premier opus. Ces huit chansons tout en faux plat défient avec brio une monotonie infinie. Suspendues sur la fragile ligne de vie qui flotte à l'horizon, ces chansons sont parcourues d'intenses tremblements, dans les limbes du doute permanent. Le regard souvent perdu dans l'angle mort, celui du réel, Old Mate a conçu un album pour l'enclume des jours. Un spleen qui s'embrase parfois au détour d'un sursaut magnifié par le groupe, aidé de temps en temps par un saxophone de bon augure. On pense parfois à Syd Barrett, Lou Reed, Beat Happening (époque "Dreamy"), The Go-Betweens mais aussi à quelques contemporains de la bouillonnante scène australienne comme Dick Diver et Kitchen's Floor. Oh et à du funky bizarre aussi (regardez la video de "Stressin" ci-dessous!). Un premier album qui ne manque pas de caractère.
""It is what it is" becomes a mantra on 'Medicine Man', the first track off Old Mate's debut LP. At over 10 minutes, the song's plodding wrangle gives a false impression of what's to come. It's an odd choice, but this is odd music. And even if 'Medicine Man's dumbness gives no indication of the genius that lies ahead, it doesn't make it any less a master stroke. What it does is draw the listener under a warm blanket with Old Mate. From here he can introduce you to the soundtrack of your coming weeks on this strange earth. It Is What It Is gives the impression of nonchalance, but this is a meticulously plotted master class in songwriting.
Second number 'Requesting Permission' is a sonic hammock. Pat Telfer's glossy vocals and lazy guitar strokes bob away as the current gently draws the song through a perfect solo to a beautifully logical solution. The strumming pace is upped for the next tune, 'Something', but the thing's still cotton-woolly enough to tie it to what we've heard so far. The rhythm swirls around and around as a slightly off-kilter voice bangs on about not much at all – more a case of the vocals acting as a secondary percussive instrument than revealing anything beyond inanity. Lonely-man lament 'February' comes next and this time the lyrics sit prominently in the foreground. The dusty desert vibes and the drop in tempo here draw a line back to the opening song, but this one barely lasts long enough to get stuck in any kind of whirlpool of sound. Our friend simply says his piece and disappears into fading light.
The second half of the record – it's only eight tracks but, with an average length of over four and a half minutes, they're generous offerings – kicks off with the hypnotic 'Stressin''. This track is so chilled it makes the diazepam of earlier number 'Requesting Permission' feel like an early-morning drug raid. Again, the few lyrics that appear on the song are of no real consequence, but they break the pulse of the beat just enough so you can catch your breath and give it all for that last 10 seconds of boogie at the end. The pace comes up again for 'Know What He Wants' and a bit of sax combines with a snappy beat and dabbly guitar to create a somehow cohesive slow build to oblivion.
'Him' takes this record to a whole other place and it's borderline celestial. The song's lyrical simplicity glows over a smouldering clatter of spare drum beats, awkward guitar pokes and horn honks. This is pop writing that could easily translate into commercial-radio-playable, hit-factory-type stuff, but Old Mate's treatment of the song, as with so much of this record, is so sinister and off-putting that it makes for a far more satisfying experience. From the ashes of 'Him' rises 'Truth Boy' – a denouement of sorts – which assembles the constituent parts of the preceding songs and presents it all as one fabulous chunk of post-punk boldness. It's flawless." - Mess+Noise
"Old Mate began as a solo-project by Bitch Prefect's Pat Telfer. They now became a real band that consists of 7-10 different musicians including members of Peak Twins and Wireheads. "It Is What It Is" is an album of loose rock music that's brimming with personal lyrics about the dreariness of everyday life and failed relationships. One of the most impressive things about this album is how Old Mate balances "monotony" and "variety". The "monotony" part is made with stripped-down, repetitive structures. When it comes to "variety" the songs show several different influences ranging from indie, post-punk, blues and psych. The sporadic use of piano and saxophone leave an airy mark on the songs, but in spite of all that instruements the songs never sound busy. There's a certain atmospheric quality to this record that is difficult to describe and that's one of it's main secrets." - Ride A Dove
"It's another great piece of down in the dumps, black and blue rock. Australiana meets Americana. Songs soaked in box wine and cheap beer, set decrepit neighbourhoods and between shitty relationships. There is a rhythm here that moves, a rhythm that one must keep when moving through life to avoid being left behind.
Old Mate is the newest outfit helmed by Pat Telfer (Bitch Prefect). What originally started as a solo project has now expanded and features members of Peak Twins and Wireheads. It Is What It Is is the debut LP from the group, coming after an EP in 2012 and a 7" in 2013.
It's another great piece of down in the dumps, black and blue rock. Australiana meets Americana. Songs soaked in box wine and cheap beer, set decrepit neighbourhoods and between shitty relationships. It's a nice departure from the jangle and strum of Bitch Prefect, reflecting more the day drunk desperation of Kitchen's Floor.
This is a terrific album thanks to some cunning instrumentation and a willingness to add flavour to the bluesy murk. Piano, saxophone and other intriguing bits and pieces create some airy texture over the fundamentals. Telfer's brooding croon is exquisite. His purposefully flat delivery adds gravitas to his tales of daily monotony, over drinking and failed relationships.
The music helps to lift the vocals above the subject matter; for example, the sax on 'Know What He Wants' adds a sense of urgency to, what I gather is, the tale of a man seeking to take from others without consideration. The album seems to look at abusive relationships in society; abuse of substances, abuse of the self, abuse of others – it's all pretty grim yet there is an interesting dichotomy at work with the instrumentation, preventing the listener from getting bogged down in the grittiness. We are made aware of the topics at hand, but are constantly moved along by the strong musical current.
It Is What It Is seems to be about the exploring the hard facts of life but not being able to do anything about it. Life is what it is; you can't do a damn thing about it but live as best as possible. This album is about trying to do that but not always being successful. This is a largely entertaining album, I can imagine it transitioning well live – an experience I hope to catch soon. There is a rhythm here that moves, a rhythm that one must keep when moving through life to avoid being left behind. The road points straight ahead, where it leads is anyone's guess. Old Mate walk the road, playing I Spy with what they see along the way; observant and honest music and something to treasure." - Weirdo Wasteland
"Les 8 morceaux du disque font preuve d'une maitrise impeccable du rythme, de la mélodie et des ambiances, même si l'on discerne clairement les influences : de Giant Sand à Beat Happening, de Lou Reed à Rhythm Activism. Les compositions sont très riches et offrent des surprises à chaque nouvelle écoute. En résumé, le disque idéal de la rentrée." - Contre-Cultures
~~~~~~~~~~~~~~~~~~
The Mantles European Tour this fall (October 24 - November 7) // Info // Tour single coming up soon!
~~~~~~~~~~~~~~~~~~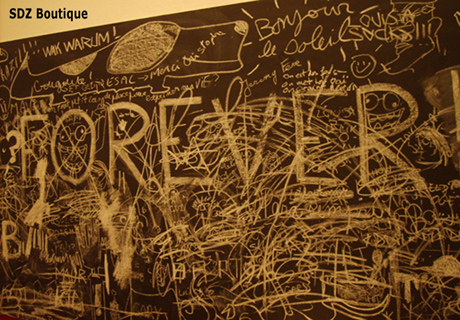 ~~~~~~~~~~~~~~~~~~
PREVIOUS RELEASES ON SDZ RECORDS (SOLD OUT)
Les Viperes § The D4 § Anteenagers M.C § The Rebel § Cheveu § Plastobeton § V/A Flottante tension d'eclipse § Les Bellas § The Mantles § The Limiñanas § Dan Melchior § Drosofile § Vince & His Lost Delegation § Èlg
~~~~~~~~~~~~~~~~~~
PREVIOUS RELEASES ON CRUDITES TAPES (SOLD OUT)
§ V/A Tartare de subconscient infini §
§ V/A Marécages Restauration §
§ Ilth Zongz §
§ The Spectrometers §
§ V/A Réviviscence Ectoplasmique §
§ Red Math §
§ Armure §
~~~~~~~~~~~~~~~~~~