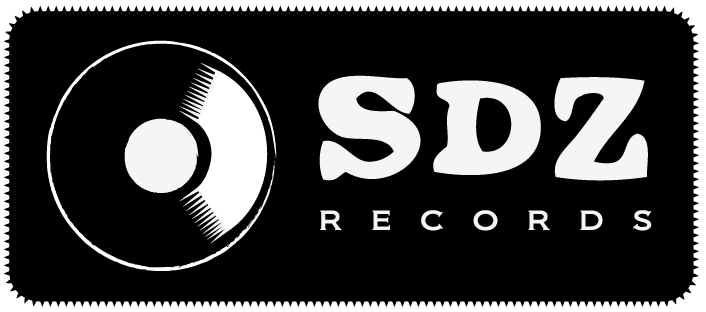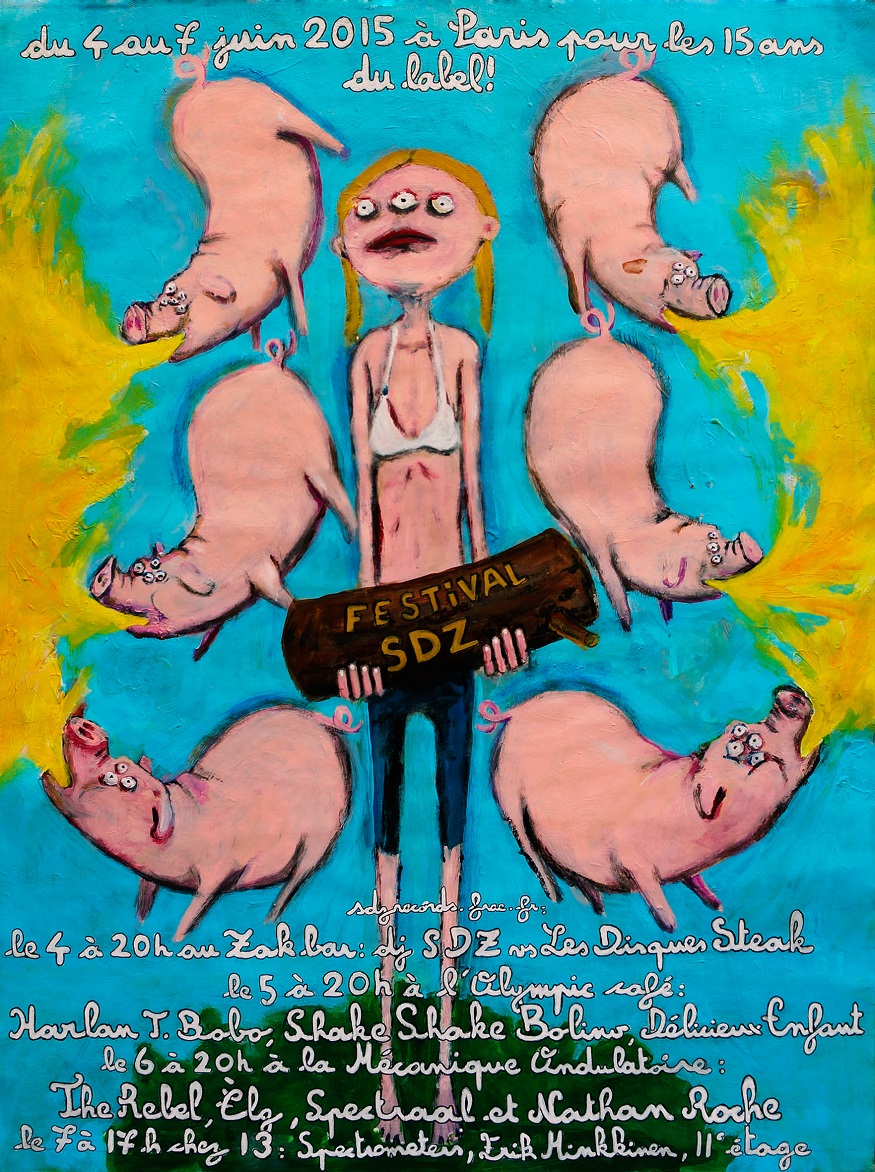 Artwork:
Gaël Guédon
Sur les traces d'un fanzine et d'un site internet, le label SDZ s'est créé en 2000 sans autre objectif que de sortir quelques 45 tours de jeunes groupes considérés comme "prometteurs" (l'utilisation abusive des guillemets est une passion, ne l'interprétez pas). Au fil des années et avec les moyens du bord sont sortis des disques de groupes comme Cheveu (première sortie française), The Rebel (Country Teasers), Plastobéton, The Limiñanas (première sortie française), The Mantles, Drosofile, Dan Melchior, Vince & His Lost Delegation, Èlg ou encore les australiens d'Old Mate. Sur les traces d'un fanzine (encore) et d'une émission de radio débile, un label K7, Crudités, a été lancé en 2011 et a déjà à son actif trois compilations internationales et des albums de Spectrometers, Ilth Zongz, Red Math, Armure et Space Blue.
Après un festival pour les 10 ans en 2010 (avec déjà le complice The Rebel mais aussi avec Feeling of Love, Scorpion Violente, Pierre & Bastien et autres Dead Clodettes), SDZ célèbre cette année ses 15 ans avec 3 soirées concerts (Olympic Café, Mécanique Ondulatoire, Chez Treize) et une soirée "DJs" (guillemets non abusifs) chez Zak Bar.
~~~
Jeudi 4 Juin - Zak Bar - A partir de 20h // gratuit
Cette soirée d'ouverture au
Zak Bar
est un clin d'oeil aux amitiés nouées au fil des années à travers ou à côté des activités du label. D'autres labels bien sûr, des groupes, des disquaires, des mailorders, des organisateurs de concerts mais aussi et surtout des passionnés qui se bougent dans les concerts et croient encore qu'avec un peu de débrouille et d'énergie, on peut contribuer à faire connaître des groupes, des artistes qui sortent du cadre et prennent les chemins de traverse.
OK donc là mix SDZ Vs.
Les Disques Steak
(Olivier & Bertrand), amis de longue date (et avec qui sont sortis en co-prod les disques de Bellas, Mantles et Quadrature du carré) qui s'y connaissent en qualité de vie (=apéro), chiens de prairie et autres chenilles en compagnie de hauts dignitaires.
Une petite restauration sera disponible sur zone ainsi qu'un light-show rétro-futuriste et une machine à enfumer les esprits.
Zak Bar
3 rue Victor Letalle
75020 Paris
M° Menilmontant
Evenement Facebook
~~~
Vendredi 5 Juin - Olympic Café - A partir de 20h // PAF: 6€ (pas de préventes)
Délicieux Enfant
Difficile d'imaginer un festival SDZ sans Vince Posadzki (Secrétaires Volantes, Vipères, Fatals, Vince & His Lost Delegation, etc.), complice depuis les débuts, qui ouvrira ce soir avec
Délicieux Enfant
, groupe formé par Henri Adam, son comparse du groupe T.I.T.S. Un groupe relax, tout en écriture pop, des petits coups de garage, des morceaux de country, quelques pépites psyché. On ne peut rêver mieux à l'heure de l'apéro (ou presque)...et le songwriting est au rendez-vous.



Shake Shake Bolino

Avec leur fameuse chanson sur les perroquets ("Parrot's song"), le duo Shake Shake Bolino va vous faire répéter ses paroles jusqu'à la démence. Car oui, il s'agit bien d'un "duo survolté guitare batterie" - Marie Bolino et Etienne Bolino (Cheveu) - qui "pratique un Blues déglingos aux envolées psychédéliques où riffs répétitifs et rythmes syncopés implosent dans un vacarme boueux" (description officielle / skyblog official). Ultra-funk à l'envers, mi-bourrin, mi-aérien et gravement secouant. Anki!



Harlan T. Bobo

On a découvert Harlan T. Bobo au début des années 2000 alors qu'il jouait de la basse avec les fantastiques Viva L'American DeathRay Music - un groupe new-yorkais inoubliable quelque part entre Velvet Underground, The Fall et Ken Boothe. Originaire de Memphis, Harlan sort son premier album solo "Too Much Love" en 2004 (sur le célèbre label local Goner Records) et se révèle un songwriter hyper-talentueux, qui marie astucieusement racines garage rock et americana, puisant avec tact dans tout un héritage blues et country - comme seuls quelques uns savent encore le faire aujourd'hui (on pense à ses amis des Oblivians bien entendu). Suivront deux autres albums "I'm your man" (2007) et "Sucker" (2010). Installé à Perpignan depuis quelques années, Harlan T. Bobo a monté un groupe avec quelques fines lames de la région (ex- Gaz Gaz notamment) et le résultat est un set brûlant, poignant, tantôt punk, tantôt blues, toujours les tripes à la bouche. Pas peu fier de l'avoir à l'affiche du festival pour cette première soirée concerts!






Olympic Café
20 rue Léon
75018 Paris
M° Chateau Rouge
Evenement Facebook
Samedi 6 Juin - Mécanique Ondulatoire - A partir de 20h // PAF: 8€ (prévente conseillée à 6,50€)
Nathan Roche

Poète et musicien en provenance de Townsville (Australie), Nathan Roche a joué notamment dans les groupes Camper Down & Out et Marf Loth et déjà sorti plusieurs albums solo ("Watch it wharf" en 2013 ainsi "Magnetic Memories" en 2014 et "Cathedral Made Outta' Green Cards" en 2015 sur son propre label Glenlivet-A-Gogh). Touche-à-tout surdoué, il peut évoquer autant Lee Hazlewood que Lou Reed ou Alex Chilton, sans prétention, et avec une bonhomie peu commune. Proche de nombreux groupes australiens actuels - rappel: les meilleurs groupes du moment sont là-bas de U.V Race à Wonderfuls - Nathan Roche est désormais installé à Paris et a monté un groupe avec des musiciens locaux. Ce sera la première occasion pour lui de présenter cette nouvelle formation! A ne pas manquer!

Spectraal

Mais que peut-on attendre de ce tout premier concert de Spectraal, dangereuse association de Scotty Serpent (Plastobéton, Scorpion Violente, The Dreams, Noir Boy George...) et Hess (Feeling of Love), freaks déviants qui ne tournent pas qu'à l'eau minérale? Peut-être 1400 points de suture sur le lobe de l'oreille droite et un peu trop de crasse sous les ongles? Oui et puis une vive alternance de coups de chaud et de coup de froid, quelque part entre Ramleh, Skullfower et The scientists? Ou bien du black metal? L'excitation est un métier.

Èlg

Après plusieurs années d'explorations électroniques en marais, en sables mouvants, en îles flottantes (seul ou avec ses comparses d'Opéra Mort et de Reines d'Angleterre), Èlg a récemment sorti un 45 tours d'un nouvel acabit sur le label Lexidisc. Renouant avec son objet de malheur favori, la guitare, il a tenté de simplifier son approche de la chanson par moins de chantilly et plus de squelette.
Dans un même élan il interprétera une poignée de nouvelles compositions, oscillant entre hymnes pop décharnés, ballades nocturnes et rites funéraires, tantôt en français, tantôt en alien, avec comme principaux outils un clavier Yamaha de bal, une guitare électrique et une poignée d'effets.




The Rebel

Ben R Wallers est The Rebel. Il a fondé les Country Teasers il y a plus de vingt ans à Edimbourg en Ecosse. Le groupe a sorti une demi-douzaine albums et presque autant de singles sur des labels comme Crypt, Fat Possum, Guided Missile ou In The Red.

Loin des standards garage punk, les Country Teasers ont développé au fil de leurs disques un son bien à eux entre country western tordue, irrévérence post-punk décapante à la The Fall et minimalisme new wave.

Wallers manie l'ironie, la satire et l'humour noir comme nul autre. Son projet solo The Rebel en est la preuve éclatante. Pour causer racisme, sexisme ou xénophobie, il n'hésite pas, à l'instar d'un Burroughs, à utiliser des personnages qui s'expriment à la première personne. Ce qui ne manquera pas d'en dérouter certains. Disponibles à l'origine uniquement via des cassettes maison aux titres à rallonge, les chansons en liberté du Rebel, quelque part entre Calvin Johnson et Wesley Willis - dissèquent sur un ton volontiers détaché, entrecoupé de mélodies enivrantes, la fascination grandissante pour le mal et l'horreur. Virtuose du déséquilibre total et interprète étonnant, nous avons le plaisir de l'accueillir pour un de ses rares concerts (sa dernière apparition était pour Sonic Protest l'an dernier). Les albums du Rebel sont sortis sur des labels comme Junior Aspirin, Sacred Bones, Night School, Monofonus Press...




+++ DJs Etienne Bolino& Marie Bolino (Shake Shake Bolino) +++

Mécanique Ondulatoire
8 Passage Thiéré
75011 Paris
M° Bastille
~~~

Dimanche 7 Juin - Chez Treize - A partir de 17h // prix libre

11ième étage

"Ce trio formé de deux soeurs et d'une pièce rapportée a la particularité de ne pas avoir de batterie. Cela ne les empêche pas de faire une musique hypnotique et lancinante, comme si Suicide avait viré le Bontempi pour le remplacer par 2 fuzz et 1 saxo avec 1 chant en français. Une musique de transe, résolument urbaine et possédée". Oui, on pense aux Shaggs aussi!


Erik Minkkinen
Musicien et activiste renommé de la scène expérimentale (au sein des tout-puissants Sister Iodine mais aussi avec Büro, Deco, Discom, Noyade, Antilles, Le Placard...). Ses performances solo sont de purs moment d'inspiration brute, de sauvagerie poétique tout en instinct et en feeling.

Spectrometers

Projet solo de Fred Duvergé, ex batteur du groupe The Groovers (affilié aux Dum Dum Boys et à la scènne niçoise). A ses débuts le projet développe un son minimal electronics fropid et mystérieux, quelque part entre Delia Derbyshire, Young Marble Giants et Cabaret Voltaire. Depuis le son a évolué en incorporant des éléments plus modernes de techno et de musique industrielle. Il s'est produit notamment l'an dernier au festival Sonic Protest.





Chez Treize
24 rue Moret
75011 Paris
M° Menilmontant

Evenement Facebook

~~~~~~~~~~~~~~~~~~

OUT NOW on Crudités Tapes : the debut album of Space Blue !!!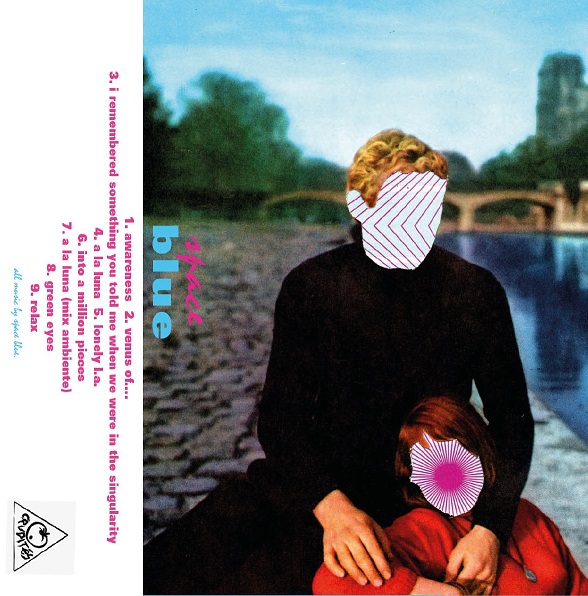 Space Blue "s/t" CS60 (CRU 008)
First solo album from this former member of Electric Bunnies from Florida (a particularly versatile band with an album on Florida's Dying and singles on Sacred Bones, Columbus Discount and Die Stasi). Based in Los Angeles, Space Blue (possible nod to a Suicide song) is mainly electronic but keeps on with the twisted and intriguing psychedelics of Electric Bunnies. Nine tracks and as many galaxies or tropical gardens to discover, with acid moods subtly invading your brain. It's an home-made album with carefully constructed textures, voices and tracklisting. Space Blue takes the time to surprise you and the sensations this album induce are not those that vanishe as quickly as they appeared.
Premier album solo du guitariste des regrettés floridiens d'Electric Bunnies (groupe particulièrement caméléon avec un album sur Florida's Dying et des singles sur Sacred Bones, Columbus Discount et Die Stasi). Basé à Los Angeles, Space Blue (possible référence à une chanson de Suicide) est de dominante électronique mais poursuit aussi le psychédélisme tordu et intriguant d'Electric Bunnies. Neuf morceaux comme autant de galaxies ou de jardins tropicaux, dont les ambiances acides se dévoilent doucement mais sûrement. Un album artisanal mais minutieusement construit, notamment les textures, les voix et les enchaînements. Space Blue prend le temps de vous surprendre et les sensations qu'il procure n'ont rien d'évanescentes.
"Membre fondateur du groupe psyché The Electric Bunnies, responsable notamment de l'album Through The Magical Door en 2009 sur Floridas Dying, le néo-Californien Space Blue ouvre avec la longue Awareness, pétrie d'une monotonie électronique absolument captivante, son premier LP cassette sur SDZ Records. Parsemé de quelques bribes de voix, et parcheminé d'un beat s'arrachant progressivement des décombres d'un orgue carillonnant, ledit morceau plante non innocemment le décor pour les huit suivants à voir le jour le 11 mai prochain sur bandes magnétiques, entre effet lysergique des boucles rythmiques, acidité des paysages sonores et minutie des arrangements." - Hartzine
Acheter / Buy
~~~~~~~~~~~~~~~~~~

The Mantles Limited Edition European Tour single OUT NOW !!!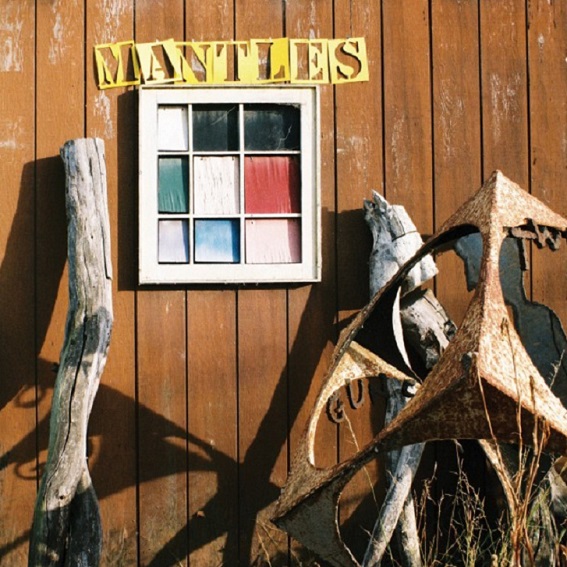 The Mantles "Memory" b/w "Undelivered" 7" (SDZ 018)
co-released with Slumberland and Les Disques Steak
Order online / Commande en ligne

Since their 2011 SDZ single "Raspberry Thighs", San Francisco's The Mantles have kept on creating their own sound, somewhere between 60 garage and psychedelics, Kiwi sound of early Flying Nun releases and the false frivolity of C86 bands. If their approach seems more "pop" since their second album "Long Enough to leave" (Slumberland, 2013), the guitars remain razor sharp. Neither lunatic nor fully melancholic, the band is all about chiaroscuro, as you can hear in the two brand new songs featured on this single, "Memory" and "Undelivered". This single is a joint release between SDZ, Les Disques Steak and Slumberland. It has been released in time for The Mantles first tour in continental Europe in Fall 2014.
Depuis leur single "Raspberry Thighs" (SDZ, 2011) les Mantles ont continué à forger leur son, mélangeant subtilement influences garage et psychédéliques 60s, le kiwi sound des premières sorties du label Flying Nun et la fausse frivolité de certains groupes anglais de la scène C86. Si leur approche semble plus pop depuis le deuxième album "Long enough to leave" (Slumberland, 2013), les guitares restent tranchantes comme des lames de couteau soigneusement entretenues. Ni lunatique ni franchement mélancolique, le groupe de San Francisco joue sur les clair-obscurs avec une grande habileté comme le prouvent les deux nouveaux morceaux étincelants de ce single, "Memory" et "Undelivered". Un single qui sort conjointement sur leur label américain, Slumberland, et deux labels parisiens, SDZ et Les Disques Steak. Un disque sorti à l'occasion de la tournée européenne à l''automne 2014.
"The Mantles are one of many fine rock bands in the Bay Area with their own unique twist on jangly, infectious garage-psych. New single "Memory" reminds us that the Mantles' particular twist involves faint echoes and a fervent post-punk edge. This is an immensely likable rock 'n' roll song, playful yet melancholy, jaunty in tempo and catchy as hell." - Stereogum
~~~~~~~~~~~~~~~~~~
OUT NOW : V/A Quadrature du carré EP !!!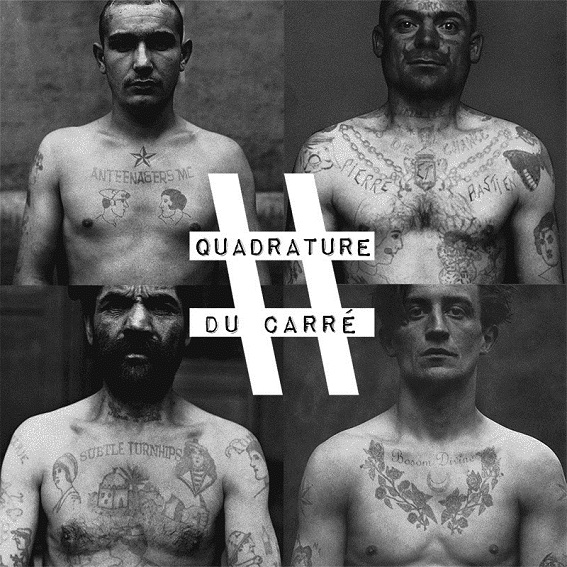 V/A Quadrature du carré EP (SDZ 019)
Co-released with Les Disques Steak / Les Disques Flow / Killedbyanaxe Records
Order online / Commande en ligne
This record is a limited edition (400 copies) compilation EP featuring unrealeased tracks by four french bands: Anteenagers M.C, Pierre & Bastien, Subtle Turnhips and Bosom Divine. It's been released on November 15, 2014 on the day the aforementioned bands played a show at an event called "Quadrature du carré" at Cirque Electrique in Paris. This record is co-released by the four labels who were organizing the event: SDZ Records, Les Disques Steak, Les Disques Flow and Killedbyanaxe. Fun night, fun record, don't sleep on this!
Ce disque (limité à 400 copies) est une compilation 45tours comprenant quatre morceaux inédits des quatre groupes français suivants: Anteenagers M.C, Pierre & Bastien, Subtle Turnhips et Bosom Divine. Ce disque est sorti le 15 Novembre 2014 quand les quatre groupe pre-cités ont joué à un évènement intitutlé "Quadrature du carré" qui a eu lieu au Cirque Electrique à Paris. Ce disque est une co-production entre les quadre labels qui organisaient cette soirée: SDZ Records, Les Disques Steak, Les Disques Flow et Killedbyanaxe. Soirée fun, disque fun, ne tardez pas si vous le voulez!
~~~~~~~~~~~~~~~~~~
OUT NOW : the debut album of Old Mate !!!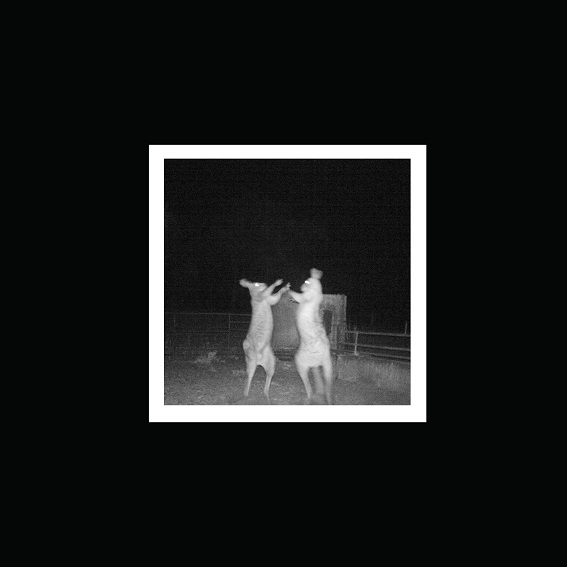 Old Mate "It Is What It Is" LP (SDZ 017)
Order online / Commande en ligne
Available in North America from Easter Bilby
Available in the UK from Norman Records

Old Mate is originally the solo project of Pat Telfer from australian band Bitch Prefect (two albums on the Bedroom Suck label).Formed in Adelaide but nowadays based in Melbourne, Old Mate here presents its first album, "It Is What It Is" following a self-produced EP in 2012 and a debut 7" single on Major Crimes in 2013. Still centered around founding member Pat Telfer, Old Mate are now a strong cast of 7 - 10 musicians including members of Peak Twins and Wireheads. From their early songs Old Mate have kept a certain melancholy that spices up this debut LP. Eight songs all in false flat, constantly and brilliantly defying an infinite monotony. Suspended on the fragile life line floating on the horizon, these not-so-calm songs are often stirred up by the thick limbo of permanent doubt. Frequently staring at the blind spot, the reality spot, Old Mate have conceived an album for the heaviness of the daily grind. A saxophone is sometimes warmly welcomed by the band, like sparkles in the Baudelairian spleen. One might think sometimes of Syd Barrett, Lou Reed, "Dreamy"-era Beat Happening, The Go-Betweens or some contemporary bands of the great australian scene like Dick Diver and Kitchen's Floor. Oh and some weird funky stuff too (check below the video for "Stressin"!). A first album with a great deal of character.
Old Mate est à l'origine le projet solo de Pat Telfer du groupe australien Bitch Prefect (deux albums sur le label Bedroom Suck). Formé à Adelaïde, Old Mate est maintenant basé à Melbourne et ce "It Is What It Is" est leur premier album après le EP autoproduit "Word is bond" sorti en 2012 et un 45t sorti fin 2013 sur le label Major Crimes. Toujours centré autour de Pat Telfer, Old Mate est désormais composé de sept à dix musiciens dont des membres de Peak Twins et Wireheads. Des ballades de ses débuts, Old Mate a gardé une mélancolie qui donne tout son sel à ce premier opus. Ces huit chansons tout en faux plat défient avec brio une monotonie infinie. Suspendues sur la fragile ligne de vie qui flotte à l'horizon, ces chansons sont parcourues d'intenses tremblements, dans les limbes du doute permanent. Le regard souvent perdu dans l'angle mort, celui du réel, Old Mate a conçu un album pour l'enclume des jours. Un spleen qui s'embrase parfois au détour d'un sursaut magnifié par le groupe, aidé de temps en temps par un saxophone de bon augure. On pense parfois à Syd Barrett, Lou Reed, Beat Happening (époque "Dreamy"), The Go-Betweens mais aussi à quelques contemporains de la bouillonnante scène australienne comme Dick Diver et Kitchen's Floor. Oh et à du funky bizarre aussi (regardez la video de "Stressin" ci-dessous!). Un premier album qui ne manque pas de caractère.
""It is what it is" becomes a mantra on 'Medicine Man', the first track off Old Mate's debut LP. At over 10 minutes, the song's plodding wrangle gives a false impression of what's to come. It's an odd choice, but this is odd music. And even if 'Medicine Man's dumbness gives no indication of the genius that lies ahead, it doesn't make it any less a master stroke. What it does is draw the listener under a warm blanket with Old Mate. From here he can introduce you to the soundtrack of your coming weeks on this strange earth. It Is What It Is gives the impression of nonchalance, but this is a meticulously plotted master class in songwriting.
Second number 'Requesting Permission' is a sonic hammock. Pat Telfer's glossy vocals and lazy guitar strokes bob away as the current gently draws the song through a perfect solo to a beautifully logical solution. The strumming pace is upped for the next tune, 'Something', but the thing's still cotton-woolly enough to tie it to what we've heard so far. The rhythm swirls around and around as a slightly off-kilter voice bangs on about not much at all – more a case of the vocals acting as a secondary percussive instrument than revealing anything beyond inanity. Lonely-man lament 'February' comes next and this time the lyrics sit prominently in the foreground. The dusty desert vibes and the drop in tempo here draw a line back to the opening song, but this one barely lasts long enough to get stuck in any kind of whirlpool of sound. Our friend simply says his piece and disappears into fading light.
The second half of the record – it's only eight tracks but, with an average length of over four and a half minutes, they're generous offerings – kicks off with the hypnotic 'Stressin''. This track is so chilled it makes the diazepam of earlier number 'Requesting Permission' feel like an early-morning drug raid. Again, the few lyrics that appear on the song are of no real consequence, but they break the pulse of the beat just enough so you can catch your breath and give it all for that last 10 seconds of boogie at the end. The pace comes up again for 'Know What He Wants' and a bit of sax combines with a snappy beat and dabbly guitar to create a somehow cohesive slow build to oblivion.
'Him' takes this record to a whole other place and it's borderline celestial. The song's lyrical simplicity glows over a smouldering clatter of spare drum beats, awkward guitar pokes and horn honks. This is pop writing that could easily translate into commercial-radio-playable, hit-factory-type stuff, but Old Mate's treatment of the song, as with so much of this record, is so sinister and off-putting that it makes for a far more satisfying experience. From the ashes of 'Him' rises 'Truth Boy' – a denouement of sorts – which assembles the constituent parts of the preceding songs and presents it all as one fabulous chunk of post-punk boldness. It's flawless." - Mess+Noise
"Old Mate began as a solo-project by Bitch Prefect's Pat Telfer. They now became a real band that consists of 7-10 different musicians including members of Peak Twins and Wireheads. "It Is What It Is" is an album of loose rock music that's brimming with personal lyrics about the dreariness of everyday life and failed relationships. One of the most impressive things about this album is how Old Mate balances "monotony" and "variety". The "monotony" part is made with stripped-down, repetitive structures. When it comes to "variety" the songs show several different influences ranging from indie, post-punk, blues and psych. The sporadic use of piano and saxophone leave an airy mark on the songs, but in spite of all that instruements the songs never sound busy. There's a certain atmospheric quality to this record that is difficult to describe and that's one of it's main secrets." - Ride A Dove
"Man, I like this. It's kind of like the moody melodrama of Bauhaus or Nick Cave gone dolewave, which is a great combination for a bloke like me that never trusts people who are too far one way or the other and i like bands that understand life is about balance." - Repressed records

"It Is What It Is? Really, Oldmate? You do realize that's what the ad director at The Post-Star in Glens Falls, N.Y., said to me as he was laying me off in 2008 right (the idea being: layoffs are what they… are?)? No? OK then, you get a pass for drudging up that memory because your smoky post-blues messenger service is quite effective at delivering the sort of rock you just don't hear much in the underground nowadays. But consider this a warning wrapped in a query, the latter being: Is there a market for Oldmate in this day and age? I say maybe not, and that's just about the highest praise I can give a young artist in a world of sound-a-likes. Creating music so far outside the periphery of what's purportedly 'happening' is one of the best ways to organically make things 'happen.' The main problem is, most bands simply don't have the guts to attempt the forbidden; it's so much easier to settle for a solo synth album or an electronic mash-up of the indie-dance telephone book. FUCK THAT, play guitar, bass, and drums and GET YOUR GODDAMN ROCKS OFF, like Oldmate. The only problem on my end is coming up with apt comparisons for y'all to hitch your 'should I buy this?' wagons to. As I said before, it's been so long since I sat back and let such a restrained, hearty blues-rock album roll over me I've got zippo for ya, save this entirely ridiculous stretch: Stephen Merritt fronting a slow Fresh & Onlys tune? The label that also brought you El-G's La Chimie had absolutely no right to drop this anomaly off at my door, and I'm glad they did." - Tiny Mix Tapes

"It's another great piece of down in the dumps, black and blue rock. Australiana meets Americana. Songs soaked in box wine and cheap beer, set decrepit neighbourhoods and between shitty relationships. There is a rhythm here that moves, a rhythm that one must keep when moving through life to avoid being left behind.
Old Mate is the newest outfit helmed by Pat Telfer (Bitch Prefect). What originally started as a solo project has now expanded and features members of Peak Twins and Wireheads. It Is What It Is is the debut LP from the group, coming after an EP in 2012 and a 7" in 2013.
It's another great piece of down in the dumps, black and blue rock. Australiana meets Americana. Songs soaked in box wine and cheap beer, set decrepit neighbourhoods and between shitty relationships. It's a nice departure from the jangle and strum of Bitch Prefect, reflecting more the day drunk desperation of Kitchen's Floor.
This is a terrific album thanks to some cunning instrumentation and a willingness to add flavour to the bluesy murk. Piano, saxophone and other intriguing bits and pieces create some airy texture over the fundamentals. Telfer's brooding croon is exquisite. His purposefully flat delivery adds gravitas to his tales of daily monotony, over drinking and failed relationships.
The music helps to lift the vocals above the subject matter; for example, the sax on 'Know What He Wants' adds a sense of urgency to, what I gather is, the tale of a man seeking to take from others without consideration. The album seems to look at abusive relationships in society; abuse of substances, abuse of the self, abuse of others – it's all pretty grim yet there is an interesting dichotomy at work with the instrumentation, preventing the listener from getting bogged down in the grittiness. We are made aware of the topics at hand, but are constantly moved along by the strong musical current.
It Is What It Is seems to be about the exploring the hard facts of life but not being able to do anything about it. Life is what it is; you can't do a damn thing about it but live as best as possible. This album is about trying to do that but not always being successful. This is a largely entertaining album, I can imagine it transitioning well live – an experience I hope to catch soon. There is a rhythm here that moves, a rhythm that one must keep when moving through life to avoid being left behind. The road points straight ahead, where it leads is anyone's guess. Old Mate walk the road, playing I Spy with what they see along the way; observant and honest music and something to treasure." - Weirdo Wasteland
"Les 8 morceaux du disque font preuve d'une maitrise impeccable du rythme, de la mélodie et des ambiances, même si l'on discerne clairement les influences : de Giant Sand à Beat Happening, de Lou Reed à Rhythm Activism. Les compositions sont très riches et offrent des surprises à chaque nouvelle écoute. En résumé, le disque idéal de la rentrée." - Contre-Cultures
"On a parfois un peu de mal à se repérer dans la masse de groupes qui arrivent en flux tendu d'Australie, tous passionnants, et qui manifestent un certain penchant pour l'endogamie : side-projects de side-projects, all-star bands de types inconnus, il ne se passe pas une semaine sans qu'on tombe sur un machin sorti du Bush, monté de toutes pièces avec des morceaux d'autres formations, qui nous mette peu ou prou à genoux. Une méthode qui a fait ses preuves consiste à envisager ce territoire sauvage comme un ensemble de scènes locales juxtaposées, et à rattacher des groupes à une ville (en général Melbourne ou Brisbane). Aujourd'hui, Adélaïde, cité populeuse de la côte sud, dont Old Mate fédère un certain nombre d'acteurs : Pat Telfer, son fondateur, est membre de Bitch Prefect, groupe gentillet de jangle pop qui a essaimé dans Peak Twins et Wireheads, tout ce beau monde collaborant sur It Is What It Is, premier album de cette formation d'une dizaine de musiciens qui paraît sur l'excellent (mais un peu rare) label français SDZ Records (Cheveu, Plastobéton, Limiñanas...).
Il faut toutefois prendre un peu de hauteur pour appréhender la musique de Old Mate, qui s'éloigne du son d'Adelaïde comme de certains de ses compatriotes (Twerks, Dick Diver), et sort des sentiers balisés de cette jangle pop qui compte ici des ancêtres plus glorieux qu'ailleurs (The Church, The Go-Betweens). Old Mate est bien décidé à ne pas se résumer à un genre, et présente un album dont aucun des huit titres ne ressemble à un autre : c'est un album à tiroirs, à chausse-trappes, mais qui contrairement à d'autres fourre-tout plutôt réussis (le premier Total Control) ou ratés (le second Total Control) trouve une cohérence dans le ton, une manière de se répéter dans la variation qui tient essentiellement à l'immense mélancolie de l'ensemble, la tristesse inconsolable de celui que les gens et les choses ont irrémédiablement déçu.
It Is What It Is, donc, « c'est ce que c'est » et pas autre chose : constat tragique du fait que le réel est le réel, sans arrière-monde. Sur la monotonie d'un univers indifférent (figuré par les structures répétitives des morceaux), il s'agit de broder des motifs inédits, fragiles, comme des châteaux de sable finement ciselés que la prochaine vague de déceptions aplatira, mais qui reflètent autant d'humeurs passagères, autant de variations sur le spleen. C'est bien la mélancolie la plus tenace qui donne sa teinte à ce disque d'« atmosphère », du blues chamanique au milieu des crotales de « Medicine Man » au post-punk fatigué de « Truth Boy », en passant par la sublime ballade « February » (voix de cronner à la Lee Hazlewood, mal maitrisée, presque fausse, comme Beat Happening à l'époque de « Dreamy ») à « Stressin » et son clip lynchien, faux dance-rock au groove toujours parasité par une forme d'engourdissement, de langueur abattue. Si vous cherchiez un Vieux Pote pour pleurer sur son épaule, Old Mate est là." - Chronicart

"Après le Toulousain Armure, SDZ records change d'ambiance et de continent en s'entichant de la superbe nonchalance rock de l'Australien Pat Telfer, échappé du groupe Bitch Prefect, et s'entourant pour ce premier LP d'Old Mate It Is What It Is de membres de Peak Twins (lire) et Wireheads. Et quoi de mieux que de citer à nouveau le patronyme choisi par Telfer, Old Mate, pour embrasser la langueur délicieusement monotone de ce projet faisant passer Malkmus et sa bande pour des maniaques du bpm ? De l'introductive et obnubilante Medicine Man à Requesting Permission, mis en images par l'intéressé lui-même, tout est mise en oeuvre pour que, de ce côté-ci de l'hémisphère, l'été se prolonge pour quelques temps encore, perdu dans les volutes de quelques réminiscences, flottant entre Syd Barrett et Lou Reed." - Hartzine

"On Old Mate's debut LP It Is What It Is, Pat Telfer (of Bitch Prefect fame) has transformed himself again. With help from engineer Tom Spall, the album is pierced with spacey synths and tape machines that warp traditional blues, country, pop and garage numbers into some compellingly strange terrain.
Opener 'Medicine Man' is an evil ten-minute plod that delivers a tale of a despoiled doctor. If the previous 7" on Major Crimes had traces of Leonard Cohen's broken heart, then this track comes through as an epic worthy of The Bad Seeds at the height of their gothic western infatuation. This is especially true through to the last minute of murky delay and decay where the album's title is repeated in mantra-like menace.
Pat's voice is always captivating, both in its stretch of registers and the conviction with which he uses it. It goes from low and monotone in songs like 'Something,' to creaky and near falsetto on the mournful Neil Young-esque ballad 'Him'. It always seems open to revealing honest strains and failings. "And I know that it's sad, and you know that it's true," from 'February', which is a lonely and sombre tune with whispers of Bowie's 'The Man Who Sold The World' throughout it's only verse.
One last anomaly (but an excessively enjoyable one thanks to its excellent video) is the penultimate track 'Stressin'.' Its smooth and idling groove eventually gives way to the shaking of 'Truth Boy' where they play with phrase boundaries, rock and roll piano and the rumbling guitar fuzz to summon visions of a grand visitation, or the righteous return of a strange lost soul arriving home." - The Thousands

"One band that seemed to both be confined by and outstrip the ill-fated "dolewave" genre pigeonhole was South Australia's Old Mate. It may have been in the name; it may have been in the droll drawl that lead Pat Telfer (Bitch Prefect) delivered his sometimes-weary, sometimes-jacked-up lyrics. But just as many of the bands that were tarred with that brush over the last two to three years have moved on by incorporating stranger tics and tricks to their bag, Old Mate's new album It Is What It Is (out through SDZ Records) explodes, its core aesthetic spreading in every direction like the impact of a paintball on a white wall. Don't let the kangaroos boxing on the cover dissuade you from acknowledging that we are entering a whole new world.
'Medicine Man' is a gargantuan jazz blues number - seriously. Sure, it's used and abused and flung in the corner to dry, but the 12 bars, the solos, the howling space, the husky vocals are all present and accounted for. It's a strange opener - it's a strange choice, considering the band's back catalogue - but then nothing should surprise you with these guys (remember the other half of Bitch Prefect is the chameleonic Liam Kenny...). From then on we are taken to one surrealist vignette to the next, in a battered limousine al Carax's bizarrely brilliant Holy Motors film from 2012, with Telfer the ever-present ringmaster of the macabre. 'Requesting Permission' is back on terra firma, a downer jangle with dour vocals a la Brisbane act Dag, with a melancholy that reminds me of the solo work of Neil Young in his early years - really - or that first recipient of the Grant McLennan Fellowship back in 2007, Charles Curse. But this isn't the needle and the damage done. We step up with 'Something', a vocal that sounds like Macka from The Onyas having a go at an acoustic number. It isn't overtly funny though - the tempo, the backing vocals, the 'hey hey hey hey hey heeeey, hey' lending a desperation to proceedings. 'February' is a lament in a netherworld saloon - the Gothic drawl reminiscent of another dormant Aussie act, Nikko - holding that plodding, maudlin beat for its entirety, and drags you down with it.
Then we hit a sonorous contemplation with 'Stressin'', a lysergic percolation of languid rhythms (for some reason Im tracking back to some of those subterranean grooves the Stone Roses often doled out) in what is generally an instrumental track, except for some growled, rolling-around-the-mouth vocals (and yet another video featuring that post-Soviet kid in the nightclub, which really looks like a sequal to the film Orphan); the sax burbles into the fervour underscoring 'Know What He Wants', a fine addition here; 'Him' re-enters the Young orbit, albeit in a warped fashion, offering layered nuance that promises more than it gives, with lyrics that imply never learning from mistakes; and closer 'Truth Boy' evokes another crooked minstrel of the Australian musical landscape, Nathan Roche, although there are no Sydney references in sight, just some Aussie sardonic sneers...
It Is What It Is is a bizarre and inexplicalby attractive record. The title tells it all, thus making this review, or any really, redundant. Old Mate, Telfer, the music - it is what it is. Deal with it." - Sonic Masala

"The band's bluesy, sombre rock – in contrast to the bright jangling of Bitch Prefect – is the kind best listened to with a swishing glass of cheap whiskey in one hand, and a burning cigar in the other." - Tone Deaf

"Of Lou Reeds many contributions to popular music, his embrace of the dirty and noisy is surely chief among them. While his hippie contemporaries were spreading the message of peace and love to the rhythm of chirpy modern blues riffs, Lou and his ilk recounted tales of heroin, prostitution and sexual depravity to the tune of guitar drones and corrupted black rhythm. While it is debatable whether the trajectory of rock and roll would be much the same without Reed, it is very clear that Pat Telfer and his crew would not.
The first release from the "seven to ten musicians" that make up Old Mate, 'It Is What It Is' succeeds in recasting obvious (but impeccable) references over eight tracks. Opening with the burlesque – Bad Seeds swagger of the slow burning Medicine Man, the album lurches from melancholy singalong (Requesting Permission) to wistful drunk stumbling (February) through macabre funk (Stressin').
Although displaying no shortage of individual character, for my money, the best tracks are those in which Old Mate has worn its influences most clearly on its sleeve. On the irresistibly chunky twang of Something, Old Mate nail the cool drawl and laconic riffage. On Truth Boy, the band captures the Velvet's hypnotic squall to a tee.
RIP Lou." - City & Sound
"Old Mate is the solo project from Pat Telfer of Bitch Prefect, which has, as it usually does round these parts, transmogrified into a band of regular Australian kickabouts featuring members from Peak Twins and Wireheads. Telfer, originally from Adelaide is now mainly based in Melbourne and has just released It Is What It Is, his debut album following a self produced EP and 7" over the past two years.
The album is a compilation of honest admissions regarding broken relationships, broken hearts, drinking, being drunk and feeling uncomfortable by an acute awareness of the mundane difficulties of reality.
Opening track 'Medicine Man' a 10min reverb drenched rolling slow jam, reminiscent of early Black Lips circa '04-'05, assumedly about being the man with all the drugs you could need but may not necessarily be able to procure.
Scratchy, grimy guitar work with deep percussive rhythms and beautiful, catchy lighthearted synth, glock and sax (at times) layered above it all, an aspect of the music that really diversifies and breaks the drone of its core.
This shines through particularly in the track 'Stressin'.
'Him' is a Brian Jonestown-esque circular trawl through weary mud-caked paths, complimented by buzzing, vibrato sodden delay, whizzes, whooshes and saxophone. The song closes out on a bare, honest acknowledgement of pointlessness.
A personal favourite from the album is the closing track 'Truth Boy'. Its lo-fi, continuous drum splash and rolling bass rhythms combined with the repetitive phrasing of the lyrics make it a catchy madcap ramble, not to mention the myriad of other instruments that fill out the rest of the song including a piercing and anxiety inducing whistle or recorder of some description.
All the songs have a distinctly Australian story-to-be-told song writing inclination evident in countless classic Aussie singer/songwriters. This is a sentiment shared, and most eloquently expressed in the simple truth of the albums title It is what it is.
This album is a fine collection of honest unembellished songs about fears and difficulties we all experience being a 20-something year old person living in uncomfortable forbearance with the tumult of reality." - Throwing Frisbees
"The debut album from Pat Telfer of Bitch Prefect, recording as Old Mate, is titled It Is What It Is. And if one plays with the title to turn it into a question, it provides a nice segue into the quality of the album. That is, what is It Is What It Is like? The answer for me is that it is an strikingly good record. Telfer doesn't pretend to choose a sub-genre of indie rock, resulting in an appealing variety of music. And each song makes a convincing case for your attention. The opening track "Medicine Man" is a bluesy roadhouse jam that sprawls for ten minutes -- and doesn't feel one second too long. "Requesting Permission" (stream below) is a relaxed guitar pop tune, with Pat's southern Australian drawl supported by barely-there female background vocals and an organ. line. "Something" is an urgent, chugging track that brings to mind Jonathan Richman and the Modern Lovers. Melancholy singer-songwriter sensibility infuses the sparsely adorned "February".
The second half of the album kicks-off with "Stressin" (video below), which is a somewhat jittery instrumental for 2:45, before the simple admonition that "Sally's stressin". Driven by Telfer's baritone, the following "Know What He Wants" has a vibe that hints at Nick Cave or the Velvet Underground. Like a ray of light, "Him" begins with a chorus of female and male voices, and continues the enigmatic refrain accompanied predominantly by a bass guitar, drum and occasional guitar strokes. The album ends with "Truth Boy". a strutting post-punk gem that builds and then recedes with deserved confidence.
That's it. Eight tracks, but a fair measure of running time. The tone is a bit sinister and decadent, owing only partially to Telfer's voice and the arrangements. The true skeleton of this record is astute songwriting. Telfer doesn't hit you in the head; he just lets the words and atmosphere seep into your skin. Lay out some cash for this album, and you'll be richer for it.
Originally a solo project, Telfer now relies on a group of 7-10 musicians to flesh out Old Mate. It is a credit to Telfer's vision and the players' discipline that the songs are focused and efficient, with no hint of competition for time or attention. It Is What It Is is out now via French label SDZ Records." - When you motor away
"Last night, I copped a lift, one of life's simple pleasures. There isn't anything better than thinking you're going to have to trek it, and then someone lets you hop in the car and turn an hour trip of nail-biting depression into 15 minutes of jovial, four-wheeled harmony. Whilst in said car, I chucked on a song by Bitch Prefect, the excellent "Bad Decisions". And the car fell silent. But it wasn't an awkward, painful silence. It was a silence in which a simple song was appreciated in simple silence. That's the best thing about basic music. There's no expectation, no need to catapult and overwhelm everything. Whilst a wailing guitar solo and banshee cries can be exhilarating, sometimes all you need is a broken guitar, and an equally broken soul to hush you. Fuck love, the sobs of a shattered soul are way more realistic.
That's what you're getting on Old Mate's debut LP. It's the solo project from Pat Telfer, a member of the aforementioned Bitch Prefect. But whilst Bitch Prefect almost confine themselves to scratchy, de-tuned musings, Old Mate is more diverse in the offerings, the seafood platter to BP's BBQ. Also, whereas Bitch Prefect like to keep things at least a little upbeat, and inject some morbid humour, Telfer is as depressed as they come. Someone, give the guy a hug.
Now, that might sound a little forward. I mean, I don't know the guy. How can I make assumptions about his life, and about what he's trying to say? Mr. Telfer could be a bounding lil' ball of energy for all I know. But the Adelaide aesthetic is there, and it sings loudly, especially in the lyrics. On "February'", Telfer opens up, "Home's where I'll be, if you're not next to me. I'll stop myself from drinking beer. I'm holding in my tears…I'm lonely, but only without you", as miserable, rain-soaked cowboy strums resound with funeral-esque finality.
And then there's "Requesting Permission", which has to be one of the finest songs released from a purely Australian perspective. It showcases Telfer as a modern day Paul Kelly, a poet with a guitar, a knack for putting the guilt in our throats, and creating a chokehold of emotions. "Every day I go away, and I wish that I could stay. Every now and then, I find that I'm going out of my mind", points to a guy who's tearing his hair out, and knows that he'll never find a solution. He's stuck in a rut, a trap of his own creation, and getting out of there is going to be harder than breaking Han Solo out of Jabba's Palace. Throw that curveball of truth next to a brilliantly simple guitar solo, an alien whistle and more wistful regret than that shot of Patrick Swayze looking out at the Byron Bay surf in Point Break.
There are a few kinks to be worked through on the album however, namely the constant changing of tones. Although that does make for a constantly evolving record, it makes things messier than the results of giving a 2 year old a week-old, unrefrigerated chilli con carne. Don't get me wrong, this album has more heart and originality packed into it than the majority of records, but there's a bit of a lack of clarity and cohesiveness to the middle of the record.
However, maybe that's the point. This isn't a professional record. Rick Rubin didn't twist knobs with his tentacle beard, and there wasn't a guest verse from A$AP Rocky. It's a vibrant mix of noise, sadness, confusion, and self-defeatism. There is so much going on in Pat Telfer's brain, and the bloke has condensed it into something that reeks of originality. He's taken sadness, something that at this point seems passe, and he's made it interesting and gut-wrenching again. Like a car-lift, Old Mate is a simple pleasures that releases a lot of pain and stress. Who needs shit like Morrissey or Robert Smith when you've got Old Mate?" - Soundly Sounds

~~~~~~~~~~~~~~~~~~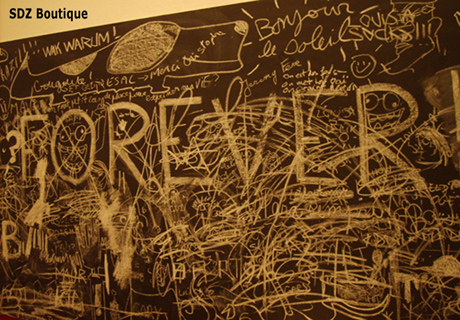 ~~~~~~~~~~~~~~~~~~
PREVIOUS RELEASES ON SDZ RECORDS (SOLD OUT)
Les Viperes § The D4 § Anteenagers M.C § The Rebel § Cheveu § Plastobeton § V/A Flottante tension d'eclipse § Les Bellas § The Mantles § The Limiñanas § Dan Melchior § Drosofile § Vince & His Lost Delegation § Èlg
~~~~~~~~~~~~~~~~~~
PREVIOUS RELEASES ON CRUDITES TAPES (SOLD OUT)
§ V/A Tartare de subconscient infini §
§ V/A Marécages Restauration §
§ Ilth Zongz §
§ The Spectrometers §
§ V/A Réviviscence Ectoplasmique §
§ Red Math §
§ Armure §
~~~~~~~~~~~~~~~~~~