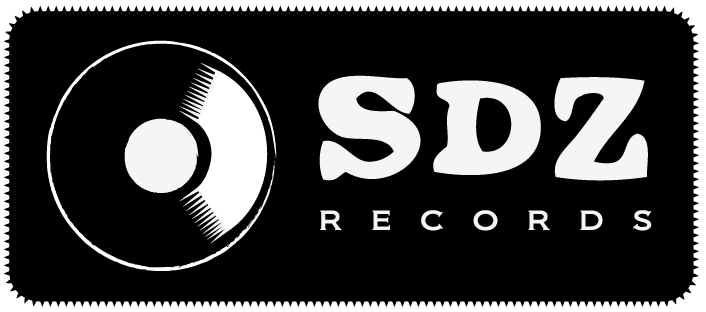 OUT NOW on Crudités Tapes!!!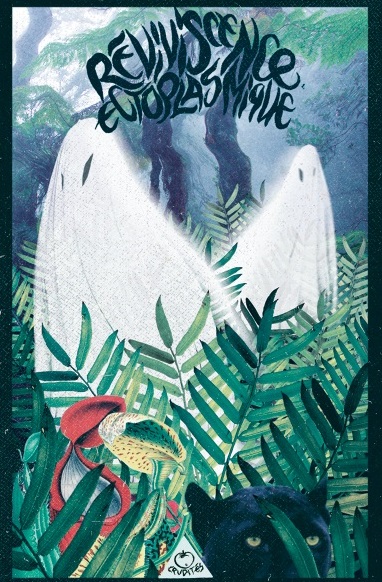 A new compilation from SDZ's sub label Crudités Tapes: 16 bands from all over the world. From Charentes to Melbourne, from Montréal to Bruxelles, from London to Belarus with stops in Saint-Ouen and La Clayette, "Réviviscence Ectoplasmique" is the revenge of the ghosts. Like the legend of the phenix, the truth is hidden somewhere in Sermaize-les-Bains in a room full of sugar. You are not a dentist, you want music and here's what you get: raw vegetables and no smiles. Dig!

Nouvelle compilation de Crudités Tapes: 16 groupes du monde entier. Des Charentes à Melbourne, de Montréal à Bruxelles, de Londres à la Biélarussie en passant par Saint-Ouen ou La Clayette, "Réviviscence Ectoplasmique" est la revanche des fantômes. Comme la légende du phénix, la vérité est cachée quelque part à Sermaize-les-Bains dans une pièce pleine de sucre. Tu n'es pas dentiste, tu veux de la musique et voilà ce que tu obtiens: des crudités et pas de sourire. Kiffe!

You can listen to the cassette right here // Ecoutez la K7 ici:
AVAILABLE IN THE SDZ BOUTIQUE (Paypal) !!! // DISPONIBLE DANS LA SDZ BOUTIQUE (Paypal)
Download available // Téléchargement disponible via Bandcamp
Disponible à Paris chez: Pop Culture (XIième), Bimbo Tower (XIième)

~~~~~~~~~~~~~~~~~~
OUT NOW!!!
SDZ 016: Èlg "La Chimie" LP

Opéra Mort and third of trio Reines d'Angleterre, alongside the famous Ghedalia Thazartès, Èlg is a brilliant and multi-talented musician living in Brussels. His discography is a bit of a red herring: from somptuous acid folk wanderings ("Tout Ploie" on Kraak/S.S.) to schizophrenic and incredibly creative tour-de-force ("Capitaine Présent 5" on Nashazphone) to the tangential electronic experimentations of the excellent "Mil Pluton" LP released in 2012 on Alter/Hundebiss. On "La Chimie", Èlg concocts a stunning blend of tracks that appeared initially on small-run and now out-of-print releases ("Der Prediger" CD-R on Young Girl Records and "In Coro" cassette tape on NO=FI) plus an unreleased one. This creates, like for any of his previous releases, a strange euphoria sensation. It feels like falling in a remote place of cosmos, a place of his own, where synthetic buzzings, declamations in non-identified languages, sparkles of musique concrète, electronic flare-ups and proto-industrial beats mix together in a fascinating mess, something like bodies in distress floating in the great big galactic void. Yes, "La Chimie" is as hypnotic as a weird pattern on a filipino hijab. It's now your turn to taste "La Chimie" and tickle your mind's eye.


Moitié du duo Opéra Mort et membre du trio Reines d'Angleterre avec le célèbre Ghedalia Thazartès, Èlg est un brillant musicien touche-à-tout installé à Bruxelles. Sa discographie témoigne de son talent pour brouiller les pistes: de somptueuses errances folk acides (l'album "Tout Ploie" sur Kraak, réédité par S.S.Records) en tour-de-force schizophrène et fantastiquement créatif (l'album "Capitaine Présent 5" sur Nashazphone) jusqu'aux expérimentations électroniques tangentielles de l'excellent "Mil Pluton" sorti en 2012 sur Alter/Hundebiss. Sur "La Chimie" Èlg nous a concocté un savant mélange entre un morceau inédit et des morceaux extraits de sorties plus confidentielles (le CD-R "Der Prediger" sur Young Girl Records et la K7 "In Coro" sur NO=FI) aujourd'hui épuisées. On retrouve cet étrange étourdissement que provoque infailliblement chacun de ses disques. L'impression nette de tomber dans un coin de cosmos bien à lui où bourdonnements synthétiques, déclamations dans des langues non-identifiées, éclats de musique concrète, coups de chaud électroniques et rythmiques proto-industrielles se croisent dans un fascinant fatras comme des corps en perdition dans le grand vide galactique. Oui, "La Chimie" est aussi hypnotique que les motifs d'un foulard de tête philippin. A votre tour d'y goûter pour palper de nouveaux imaginaires.

"After melting minds (my own included) with last year's underrated gem "Mil Pluton," Èlg is back with, impressively, his best effort yet. There's always a level of pressure involved in trying to follow up something as well-received as "Mil Pluton," but it becomes obvious within the first minute of "La Chimie" opener, "Vue Neon Ouie," that all is well. Hypnotic synth swells mutate into broken, disjointed voices before the curtain is pulled back entirely, leaving a recording of someone bawling in a checkout line in its wake. I know, WHAT? Yet not only does it work, it's the perfect way to start a record as perplexing and wonderful as "La Chimie." Bizzaro-world vocals dominate the album, mixed and matched in unexpected ways. From the inflected crooning of "Grand Huit," wrapped around shredding guitar riffage and minimal synth patterns, to the Suicide-esque minimalism of album standout, "Notringo Indigo," Èlg is cutting a wide path. "De Salem" treads in haunted, soul-infused waters. Throughout, "La Chimie" is an experience that envelopes the listener, locking him or her into this strange place Èlg inhabits. For someone who has been around for quite a while, it's in the past few years that he's really found his voice. Biggest recommendation I can give." - Brad Rose, Experimedia

"'La Chimie sees the return of the mighty él-g, collecting nine avant oddities from rare releases and a radio show . Equal parts rhythmic electronics, vocal lunacy, field recordings, pop and (inner)space music, the logic behind these pieces remains brilliantly elusive and yet instinctually in-touch (...) While chronologically diffracted and scattered, this is possibly the best way to absorb the acquired taste of Èl-G's unique brand of operatic post-industrial tangents. Imagine Ghedalia Tazartes vs Conrad Schnitzler and you're in the right headspace. So so good." - Boomkat.com

"'The catchy minimal, industrial throb in songs like "Der Prediger", "Notringo Indigo", and "Hoteru" rivals anything on Mil Pluton's stellar A-side, while "De Salem", on the other hand, unfolds like a demonic, soul-devouring take on James Blake's oeuvre. Elsewhere, the jump-cut edits and Tazartès' cues make for genuinely head-scratching moments, be it big boy sobs ("Vue Neon Dute") or street side ad blurbage ("Good Service"). Like all Èlg releases, though, it is like walking into a hall of mirrors: it's wildly entertaining, somewhat unsettling, and always transfixing. Get your ticket and enter while you can." - Decoder Magazine

"'Pop music generally exists on some strange horizons, zones where bodily discomfort and euphoric glee intermingle and interact. Like the outer fringes of early punk and industrial waves, some artists are able to emphasize the strange physicality of their creations. French musician Èlg has joined these fearless ranks. His latest, La Chimie, is a collection of tracks from limited run EPs and radio broadcasts out now on SDZ records. Throughout the record, Èlg provides very few reference points – here and there are shades of Throbbing Gristle's industrial whines and whirrs, while the operatic nonsense vocalizations remind one of Scott Walker's work in the last few decades, especially last year's eerily physical Bish Bosch. Comparisons aside, these tracks come out of a different plane of musical intuition, one where pop music is constantly acknowledged while being simultaneously dismembered, investigated, and eaten." - Boston Hassle

"SDZ has been around since the early '00s, but I feel like in recent years they've really come into their own, exploring mostly French weirdness and the post-est reaches of post-punk. This El-G album collects a few recent tapes and CD-rs and other barely-heard productions into one tidy LP, and it's a delight! It's a little hard to explain, too – most of these tracks involve some sort of hand-crafted electronic loop or warble, usually laced with some other sound effects of unknown origin, and some guy (presumably El-G himself) will mutter, sputter and cackle over top. I'm reminded of anything from Pseudocode to Floris Vanhoof to Felix Kubin to Nurse With Wound to The Rebel, or any mostly-electronic artist that is not afraid to completely abandon song structure and drift into a peculiar field recording or hallucinatory soundscape. It's probably too punk and not academic enough for the Kye label, but also not really punk at all… maybe if Dan Melchior did a record for Ultra Eczema, it'd sound like La Chimie? One track mostly consists of some British guy reading the list of delayed trains at a station, and it seems right at home among the rest of the tracks on this record. I've got a big old stack of records at my desk here, trust me, and I keep pulling this one out – it just makes me feel good to have El-G's bizarre banter and synthesized nonsense dripping all over my head." - Yellow Green Red

"'Follow up to last year's Mil Pluton record (which was one of my favorites from 2012). La Chimie keeps the weird level at 11 concocting a stew of unclassifiable DMT aural hallucinations. Not many people are making music like this and it's hard to really point to one particular sound as reference. Definitely a heavy Tazartes influence (he does play in a duo with Ghedalia), I'd also say there's a vintage UK/DIY/Postpunk thing going on here....but filtered through a bong filled with cheap boxed Burgundy. Think a more playful Throbbing Gristle and you're in the right orbit." - Northern Plastics

"'What a fucking headtrip. This is the weirdest and inexplicably, the most wonderful, thing I have heard so far this year (and probably the year before that)." - OMG Vinyl

"This dude Laurent Gérard (of Opéra Mort, Reines d'Angleterre, etc) is all over the place with his Èlg releases, jumbling genres like nothing, and La Chimie adds to the cacophony, bringing a sort of fucked up darkwave mixed with the occasional field recording, the album opens with a vomit inducing first track that's got creepy found sounds including some dude sobbing while the electronics sound like boiling guts, so fucking wretched I can smell it. The rest of the record twists together a woozy mangled avant pop that ranges from burnt musique concrète to a more structured techno groove, spilling beats all over a bleak futuristic synth sprawl, nightmare ambient b/w Carpenter disco, and Gérard freaking the fuck out in every track, singing with a mesmerizing atonal processed
to hell & back slop of a rollercoaster, like Paul Reubens voicing the spaceship in Flight Of The Navigator, his vocals driving the record, definitely the most prominent and unsettling part, totally incomprehensible & fucked up, a mess on top of a mess but bound by the bizarre, hands down one of the weirdest records of the year, a winner for sure." - Justin Snow, Anti-Gravity Bunny

You can listen to the record right here // Ecoutez le disque ici:




Order in our online boutique and get a bonus record! / Commandez dans notre boutique en ligne et obtenez un disque gratuit en bonus!

Special Package: Èlg LP + Vince & His Lost Delegation LP + 2 bonus records

Distributed in North America by Experimedia


Distributed in the UK & Europe by Boomkat

Distributed in Germany & Europe by Bis Auf's Messer

Distribué en France & Europe par Metamkine


Distributed in Japan by Meditations


Disponible à Paris chez: Bimbo Tower, Pop Culture

Disponible à Rennes chez: Blindspot

Disponible à Bordeaux chez: Total Heaven

~~~~~~~~~~~~~~~~~~

OUT NOW!!!
SDZ 015: Vince & His Lost Delegation (12" EP)
SDZ goes full circle with the release of Vince & His Lost Delegation's debut 12" EP. This band is the brainchild of Vince Posadzki, longtime friend and collaborator of the label. SDZ's first release was a single by one of his previous bands, Les Viperes, back in Quebec City, Canada in early 2000. When he moved to France a few years later, Vince formed the infamous garage-trash outfit The Fatals. Later on he joined several other devastating groups: BobPopKillers, The Chimiks and Destination Lonely. Additionally he drummed for Aqua Nebula Oscillator's acid-drenched album "Under the moon..." and started composing more and more songs on his own, including the mind-blowing "I want go to your brain" for our 10th anniversary comp LP a few years ago. When asked about a solo record, he booked Lo Spider's Swampland Studio in Toulouse and called his buddies Simon and Adrian, current members of Aqua Nebula. Recorded in 3 days with Lo'Spider as engineer and fourth member, this record is Vince's best and most personal work. The songs subtly transcribes his love for Quebec's 60s rock'n'roll and psychedelic obscurities (Serge Blouin, Les Sinners, Les Habits Jaunes, Les Lunours, Aut'Chose, Peloquin/Sauvageau, etc.) while staying true to his Oblivians/Cheater Slicks roots with some juvenile savage outbursts. Kick back, relax and eat your brain like a 3-am poutine with the 6 deviant jams of this fine little platter.
SDZ boucle une boucle avec la sortie du premier 12" EP de Vince & His Lost Delegation. Ce groupe est né de l'imagination de Vince Posadzki, ami et collaborateur de longue date du label. La première sortie SDZ était un single d'un de ses précédents groupes, Les Vipères, à Québec (Canada) au début des années 2000. Quand il a déménagé en France quelques années plus tard, Vince a formé le fameux gang garage-trash The Fatals. Un peu plus tard on l'a retrouvé dans plusieurs groupes dévastateurs comme Bobpopkillers, The Chimiks et Destination Lonely. De plus, il a été batteur pour Aqua Nebula Oscillator sur le sommet acide qu'est l'album "Under the moon..." et a commencé dès lors à composer de plus en plus. On retrouve d'ailleurs une de ses compos ébouriffantes, "I want go to your brain" sur notre compilation LP sortie à l'occasion des 10 ans du label. Interrogé à propos d'un disque solo, il réserve le Swampland Studio de Lo'Spider à Toulouse et invite ses amis Simon et Adrian, membres actuels d'Aqua Nebula. Enregistré en 3 jours avec Lo'Spider comme ingénieur son et quatrième membre, ce disque est le travail le plus abouti et le plus personnel de Vince. Les chansons transcrivent subtilement son amour pour le rock'n'roll 60s et les obscurités psychédéliques de la Belle Province (de Serge Blouin à Peloquin/Sauvageau en passant par Les Sinners, Les Habits Jaunes, Les Lunours, Aut'Chose et plein d'autres encore) tout en restant fidèle à ses racines Oblivians/Cheater Slicks avec quelques juvéniles explosions sauvages. Alors faites un break et bouffez votre cerveau comme une poutine à 3h du mat' à l'écoute des 6 jams déviants de ce crisse de bon disque.
"It's all things psychedelic in these parts. From ripping fuzz-guitars ("Don't Wanna Go Back There") to trippy, reverb-drenched vocals ("I Hate You"), to soaring cosmic textures ("You Passed Slowly"), this EP from SDZ Records offers a little bit of everything. There's a different approach to each of the six tracks included, but most come along with an invigorating bluesy edge whether it's a spaced-out daze like "I Hate You", or absolute brain-burners like "La Fin du Monde".
Throughout the EP strobing and echoed vocals create the feeling like Posadzki is singing underwater or from the inside of a drippy cavern. You can hear this coming through in "Black Days" paired along with staggering guitar leads and wonky bass lines, eventually morphing into a breezy jam to wrap it up. Another track like "La Fin du Monde" brings in a slew of influences in under five minutes, at first sounding like late 60s/early 70s proto-metal (think Budgie), before changing gears to a (French) spoken-word midsection. This soon spills over into a heated guitar serenade, separated by triumphant, anthemic guitar blasts that go a long way to mix things up. "Try to See Around" closes the EP and keeps the psych rock consistency going until the last possible minute with some menacing, fuzzed-out guitars. This results in a collection of material that thrives on quality psychedelia, which only means you need to listen to these tracks below." - Styrofoam Drone
"pretty universally awesome psychedelia that doesn't pin itself down to a particular place, time or scene" - The Sound of Confusion
"Vince Posadzki may not be a name you're familiar with but that doesn't mean that he hasn't been busy.
Since moving to France from Canada he's spent time in the Fatals, BobPopKillers, The Chimiks, and Destination Lonely, as well as a stint drumming for acclaimed acid revivalists Aqua Nebula Oscillator.
Clearly Posadzki's not green around the edges which goes some way toward explaining the self assured and some may even say brash nature of Vince & His Lost Delegation's self titled debut.
Recorded in just three days with Adrian and Simon from Aqua Nebula Oscillator onboard this is a spontaneous and varied E.P that covers heaps of ground, from the swirling garage psychedelia of "Don't Wanna Go Back There" to the more aggressive "La Fin du Monde" with a giant guitar riff, punctuated by stabs of demented Bad Seeds style organ.
In my opinion though, the best moments occur when the volume is dialed back and Vince allows his trippier sensibilities to take hold. You'd assume that "I Hate You" would be a snotty garage anthem, not the subversive piece of sickly sweet, phased psychedelia that it turns out to be. It sounds like an outtake from the second Ultimate Spinach album. And it's fantastic.
Best is saved for last though with "Try To See Around" a sparkling folk rocker that recalls early Love or the Byrds filtered through an offkilter Flying Nun sensibility that gives it an appeal, both fresh and timeless." - The Active Listener
"SDZ has released wonderful records by the likes of The Rebel, Cheveu, Plasto Beton, The Liminanas, The Mantles, Drosofile and Dan Melchior to name but a few and this latest blast of psychedelic garage mania by Vince And His Lost Delegation is yet another earth scorcher to add to their fine catalog and your fantastic collection. Longtime label cohort Vince Posadzki has teamed up with some of the Aqua Nebula Oscillator duders to create some hip swinging psychedelic Trogg stomp r'n'r that blends 60's style kelaidoscope swirlers with savage fuzz burn whimsy. Vince And His Lost Delegation are supplying the fun loving spook-tastic swamp swagger that Kid Congo and the Pink Monkey Birds have been laying out but with their own French twist added to the booty moving formula. This platter is drenched in reverb and echo and these 6 cuts will have you groovin' with the best of 'em. Pop this bad boy on the turntable and let loose the positivity. Acid pop garage soul searing winners one and all is what this album is bringin' to the table so grab it while the grabbing is good. Hugely Recommended."
- Permanent Records Chicago
"On connaissait Vince Posadzki pour son implication dans divers groupes garage-punk tels que The Fatals ou Bobpopkillers. Accompagné de membres d'Aqua Nebula Oscillator, le québecois sort aujourd'hui un EP de six morceaux de rock psychédélique déglingué. La pochette rend hommage à celle d'un album de Melchior Alias, autre canadien cintré, pionnier des expérimentations extravagantes dans les années 60. L'album propose quelques morceaux épiques sur lesquels Vince se montre à la hauteur de ses influences, tel "La Fin du Monde", et plusieurs beaux titres de pop distordue ("Don't Wanna Go Back There", "Try To See Around")."
- Eric Delsart - Rock'n'Folk
"Le "Vince" en question n'est auttre que Vincent Posadzki, le plus français des rockn'rollers québécois, celui des Fatals, Chimiks, Destination Lonely, Vipères, etc...Il a réuni quelques potes (deux Aqua Nebula et Lo Spider) pour donner vie à des morceaux qu'il avait en tête depuis longtemps mais n'avait pas eu l'occasion d'enregistrer avec l'un ou l'autre de ses groupes. Une sorte de récréation parfois introspective où se bousculent les influences garage et psyché de toujours. "Don't Wanna Go Back There" par exemple, s'amuse avec le refrain du "Lay Lady Lay" de Dylan et vire psyché sub-aquatique avant de finir plein pot, déchiré d'un solo épique qui s'en va trouer les étoiles. Kim Fowley, les Sinners (les québecois) et quelques équarisseurs patentés (Cheater Slicks...) campent visiblement dans les environs et se disputent le patronage des libations lysergiques. Un bon trip. C'est une production Swampland Studio (si vous n'avez jamais vu Lo Spider coiffé d'un casque à pointe, c'est sur la pochette) et c'est paru chez SDZ Rds, dont la première référence, il y a treize ans, était déjà un split 45t avec...les Vipères. Y'a comme une logique."
- Gildas Cospérec - Dig It
You can listen to the record right here // Ecoutez le disque ici:
AVAILABLE IN THE SDZ BOUTIQUE (Paypal) !!! // DISPONIBLE DANS LA SDZ BOUTIQUE (Paypal)

Don't miss our Special Package: Èlg LP + Vince & His Lost Delegation LP + 2 bonus records

Distributed in North America by Midheaven
Distributed in Europe by Bis Auf's Messer

Disponible à Paris chez: Pop Culture (XIième), Born Bad (XIième), Bimbo Tower (XIième), Ground Zero (Xième), International Records (XIième), Souffle Continu (XIième), La Fabrique BS (IXième)
Disponible à Bordeaux chez: Total Heaven

Disponible à Lyon chez: Dangerhouse
Disponible à Marseille chez: Lollipop
Soutenez votre disquaire local!

~~~~~~~~~~~~~~~~~~

SDZ 014: Dan Melchior "Red Nylon Valance" b/w "Dogbite Meltdown #1" (7" single)
Hot on the heels of his latest LPs "Assemblage Blues" (Siltbreeze) and "Catbirds & Cardinals" (Northern Spy) comes this brand new 7" single from talented Mr. Melchior. Two haunting and thought-provoking songs that are sure to push you into the deep end of the strange and colorful pool of this versatile artist. Dont' miss out on this one!!
"...the dark, psychedelic vibe on this song feels like earth between yr fingers." - yvynyl
"A fantastic single by one of the best songwriter's going" - Scott Soriano (S.S. Records)
"Another wildly fine record by this prolific English expatriate. The more recent Melchior records I've heard were darkly menacing, and this single combines that impulse with a very Floydian psych approach to magnificent effect on the A side and something less easily taggable (though still psych-ish) on the flip. Melchior records so much, it's easy to think he's overplaying his hand, but he isn't. Well worth a check." - Byron Coley, The Wire

"SDZ Records brings us a new single from Dan Melchior to follow up his latest album 'Assemblage Blues' on Siltbreeze. Opener "Red Nylon Valance" is an off kilter number sounding as creeped-out as it gets. A track dealing with wariness and doubt featuring unbounded psychedelic guitars, rumbling rhythms and Melchior channeling a catatonic state to murmur his words across "I don't like it here at all". B Side "Dogbite Meltdown #1" plays out a repetitive guitar and echo laden vocals balanced with intermittent bright synths off setting the eery tone built up from consistent beats at the core. Dan Melchior has a catalogue of work stretching around 14 years which, as this new singles attests, continues to evade being pinned down and always delivers a thrill." - Gilded Gutter
"We dug Melchior's most recent full length, Assemblage Blues, like crazy. It was a wild collection of garage pop, and really our first proper exposure to his noisy chaotic outsider songstyle. We played that record to death, so were super psyched to get in this new single, and it's a doozy, much darker and lower key than that record. The A side offers up moody brooding verses driven by a woozy low slung bassline, which explodes into a dizzying psychedelic organ driven chorus, the song super catchy, and maybe one of our favorite Melchior jams yet. The B side is another brooder, that sounds a little bit like a more fractured lo-fi Cardinal if that makes any sense, the same sort of stately pop vibe, but here it's all lush darkly dreamy vocal harmonies over dizzyingly looped guitar figures and has us reassessing what we said about the A side, cuz the B side is also one of our favorite Melchior jams yet. Guess that means this is most definitely recommended!" - Aquarius Records
"Le titre Red Nylon Valance est un bijou de rock psychédélique et montre qu'un grand single peut contenir plus de trouvailles sonores qu'un album entier." - Dive into sun
"Comment ne pas être séduit par ces 2 titres psyché-pop signés Dan Melchior?" - Message to our folks
"La désarmante simplicité de ces chansons rend toute chronique difficile. Comme son compatriote Billy Childish ou les injustements méconnus sorciers de l'Ohio (Jim Shepard ou Mike Rep), Dan Melchior donne au garage rock une profondeur qui lui manque trop souvent, grâce à un réel boulot de composition qui doit autant à la folk qu'au rock sixties. Un disque génial, on ne peut que s'incliner devant la longévité et l'intarissable inspiration du bonhomme." - Ratcharge
"...On y retrouve sans se perdre cette verve garage-folk inimitable, et pour une fois couchée sur la longueur, à laquelle la vidéo à visionner ci-dessus, footage du film Wow (Jutra, 1970), confère sans la dénaturer une certaine sensualité." - Hartzine
"...l'ambiance de "dogbite meltdown #1" évoque clairement les errances folk-psychédéliques d'un Syd Barrett voire pourquoi pas Kevin Ayers aussi, un morceau mystérieux et prenant. Un très joli 45 que je vous recommande chaudement en tout cas, notamment si vous aimez des choses comme Woods, White Fence ou Castlemania des Oh Sees." - Requiem pour un twister
"Dan Melchior. Si vous suivez l'actualité de la scène garage, de Siltbreeze et S-S records, si vous êtes coutumiers de Billy Childish avec qui le bonhomme a collaboré ou que Dan Melchior Und Das Menace et ses très nombreux singles vous disent quelquechose, le patronyme de cet anglais exilé aux USA ne vous sera pas étranger. Pas comme par ici. Mais je dois dire que cette première rencontre possède son charme. Le type semble de plus en plus laisser tomber le garage pour un psyche-pop mélancolique de belle tenue, à la Syd Barrett. C'est ce que me dit en tout cas le titre Red Nylon Valance. Pour une plus grande appréciation de ce morceau, regardez cette vidéo collant merveilleusement bien à la musique et qui donne envie de se mettre au trampoline. Sur Dogbite Meltdown #1, on reste dans ce climat mi-cotonneux, mi-onirique, avec un motif de guitare acoustique répétitif, on se prend à rêver de devenir champion du monde à poil de trampoline pour la vie et quand on ouvre les yeux, on se fait bouffer par un crocodile. J'l'aime bien ce Dan Melchior."
- Perte & Fracas
"...un titre superbe, doublé d'une face B encore meilleure" - Eric Delsart, Rock&Folk
"Red Nylon Valance ist der Titel dieses genialen Songs, der bei genauem Hinhören eine wirklich abgefahrene LSD Reise beschreiben könnte oder es vielleicht auch tut?! So oder so ähnlich könnte ich mir das zumindest vorstellen." - Lowtape
""I lost my balance, and the shadows started dancing down the hall", sings Dan Melchior in his new video for "Red Nylon Valance". In interpreting this haunting, psychedelic song, what could easily come across as an acid trip gone wrong instead mirrors that down-the-rabbit-hole wonderment as a naked girl jumps up and down (or down and up?) as a stream of trippy backgrounds pass by. Director Max Dembo created this video with footage from the 1970 Canadian documentary Wow by Claude Jutra, which apparently explores "nine teenagers [getting] to act out their wildest dreams."" - Get Bent
"The "Red Nylon Valance" single offers up two brooders, a direction in which Melchior doesn't often look, but he nails them both, quiet/loud Midwestern dynamics drawing lightning bolts out of the tension "Valance" generates, and leaving it unresolved with a percussion-free murmur called "Dogbite Meltdown #1." - Doug Mosurock Still Single
"Red Nylon Valance is a real creeper. Spooky organ, primal drums, sweet fuzz guitar and bouncy bass all play a part in creating a truly haunting piece. But it is also strangely comforting, as if Melchior himself is helping you through a bad acid trip that only lasts a little over 4 minutes and that you actually want to relive again and again. The B side, Dogbite Meltdown, competes with ease. It feels like descending a psychedelic spiral staircase into the unknown; Could be dangerous down there, or there might be a sweet reward, but either way you are compelled to continue. And you'll be glad you did because what you actually end up with is a fat little bass groove that tells you to flip that shit! He's got a knack for twangy riffs that can drone on for a lifetime, which is often just what the doctor ordered.(...) This single is a return to song form but he's always keeping one foot in the weird, which is why we know we can trust him." - Boston Hassle
"The a-side has been stuck in my head for a while now. It's a song any head can relate to, seemingly about getting lost on the wrong side of the astral train tracks. The b-side is a liberally psyched-out blues sort of a tune, with a couple of acoustic guitar tracks picking away at your (and Dan's) sanity before the synth comes blaring in (...) it's got it's own subdued freakishness, and I like it nearly as much as the a-side. Dan Melchior has been in the game for longer than most people in the garage-psych field, and it's totally apparent in the craft he shows in these recordings, from the melodies to the choices of instruments to their timing in the songs. Get into this already!" - Noise In The Zen Arcade

You can listen to the songs right here // Ecoutez les chansons ici:
Download available // Téléchargement disponible via Bandcamp
~~~~~~~~~~~~~~~~~~
SDZ 013: Drosofile "Mal" b/w "Your roberts" (7" single)
Debut single of this franco-american band formed by Will Foster (Guinea Worms) and Nicolas Murer (Mulan Serrico). Two intense and noisy songs fueled by the everyday void, inner conflicts and the constant feeling of being outside of oneself. Both songs were originally released on a limited-edition tape album by Stochastic Releases.
"Guitars set to a pace of drudgery and ritualistic rhythms escalate alongside indecipherable spluttered vocals are at the core of Drosofile's single 'Mal'. This noise piece is; French man Nicolas Murer (Mulan Serrico) and America's Will Foster (Guinea Worms). A duo who, could have possibly found common ground sharing a few Brainbombs records in their collections. In a vacuum of paranoia this single summons an out of body experience with its banausic currents of siren guitars played beside metronomic beats which curiously ascend to nowhere. A really exciting new project with an equally brilliant video to match." - Gilded Gutter
"The folks over at SDZ have pressed up a little gem of a single here in the form of Drosofile's first single. These two cuts sound like the result of habitually smoking weed outta coke cans and we can't get enough. Seriously, two songs of Drosofile is simply, not enough – but it's all we got so here's to hoping these duders are following this up soon with a full length. If you dig tasty guitar licks and primal drum thuds mixed with air raid siren keyboards and misanthropic French bellowing and are a fan of the Anals, DAF, Colour Buk or any of the La Grande Triple Alliance Internationale De L'est collective's projects than you should probably pick this one up pronto." - Permanent Records Chicago
"...an unholy collaboration between Will Foster (Guinea Worms) and Nicolas Murer (aka Ton Ami - from the Club Des Chats clique). Brainbombs meets Teenage Panzer Korps doing Circle X covers and talking shit about France? Yeah buddy. A killer platter."
- Pascal from Pop. 1280
"In the same vein as Brainbombs, Drosofile are hellbent on creating a perfect soundtrack for the serial killer in all of us. Simple and relentless percussion, manic vocals, and noisy guitar repetitions help create a general uneasy feeling that'll make you wanna kill a motherfucker. Can't wait to hear more from this band." - Ongakubaka
"Punk distopia with cool gloom" - Scott Soriano (S.S. Records)
"..."Mal" consists of two foul notes, alternating back and forth, while some guy angrily accosts the listener from across the bus (and damnit, there's only two stops 'til we get off). It's great, and very much in The Anals canon of pigheadedness. "Your Roberts" is probably the song title of the month, and only slightly more melodic than the a-side, kind of taking a Country Teasers approach with some slide guitar (or some such approximation) helping Drosofile be the lousiest humans they can be. Imagine if Brainbombs were actually convicted for all their murders, served a decade in prison, achieved a mild level of rehabilitation, and now have jobs as dishwashers, semi-functioning in society. That's Drosofile."- Yellow Green Red
"Franco-American duo debuts with a cunning and thudly combination of raw, simple guitar, raw simple drums, and vocals as scabby as Eric Debris's. Although Metal Urbain would have probably never tried anything this simple (even though I seem to recall some demo tracks that were not dissimilar), there's a certain aggression to the rough compaction here that relates much to our own postmodern world. How wonderful."- Byron Coley, The Wire
"This single has a relentless sort of rhythm and austere melodies that evoke the death march of the daily commute, to a job you hate, for a boss you want to kill. I don't know French but the lyrics that are in English are appropriately dreary. Both songs play up the "dirge jam" aesthetic. I dig this a lot."-
Noise In The Zen Arcade
"...two monochromatic scatterings of proto-electronic punk misery. Neither "Mal" nor "Your Roberts" have a lot to say, but the message is banged out in a direct, borderline barbaric manner, with a limited palette built for such punishment. Knuckles drag, beats kling und klang, words are mumbled and moaned, but there's purpose to all of this, and in a way it sounds like a starved and degenerated Guinea Worms, which suits them" - Doug Mosurock, Still Single
"Are you weird? So are these guys. You should all cuddle." - Maximum Rock'n'Roll

"Comment ne pas trembler à l'écoute du "mal" de Drosofile?" - Message to our folks
"Un disque qui commence par enculé, enfoiré et connard ne peut pas être un mauvais disque. Drosofile, nouveau duo scabreux avec Nicolas Murer (Mulan Serrico, groupe totalement inconnu de nos services) et Will Foster (Guinea Worms). Une entente franco-américaine dont les paroles laissent supposer le pire. Mais c'est le pire dans le meilleur. Rythme mécanique, guitare répétant inlassablement un riff stressant, le malaise grandissant et la litanie des injures se proposant, entre autres, de niquer ta mère, ta grand-mère et de te percer les yeux. Ca, c'était pour la face Mal. Sur Your Roberts, vu l'accent, Will Foster se demande où sont les putes, passe à l'anglais et frôle la nausée avec le même type de rythmique sèche, ce dépouillement lugubre de friches industrielles et une guitare minimaliste qui a l'air d'en avoir rien à foutre. Les inconditionnels de La Grande Triple Alliance Internationale de l'Est, de The Anals et AH Kraken apprécieront en fins connaisseurs." - Perte & Fracas
You can listen to the single right here // Ecoutez le single ici:
Vinyl now available online in our // Vinyle disponible dans notre SDZ Boutique (Paypal)
Download available // Téléchargement disponible via Bandcamp
~~~~~~~~~~~~~~~~~~
Most of our releases are available w/ paypal in the sdz boutique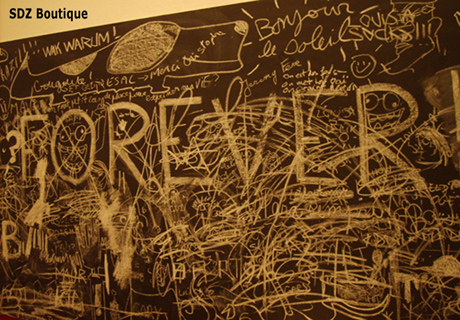 ~~~~~~~~~~~~~~~~~~
PREVIOUS RELEASES ON SDZ RECORDS (SOLD OUT)
Les Viperes § The D4 § Anteenagers M.C § The Rebel § Cheveu § Plastobeton § V/A Flottante tension d'eclipse § Les Bellas § The Mantles § The Limiñanas

~~~~~~~~~~~~~~~~~~
PREVIOUS RELEASES ON CRUDITES TAPES (SOLD OUT)
§ V/A Tartare de subconscient infini §
§ V/A Marécages Restauration §
§ Ilth Zongz §
§ The Spectrometers §
~~~~~~~~~~~~~~~~~~