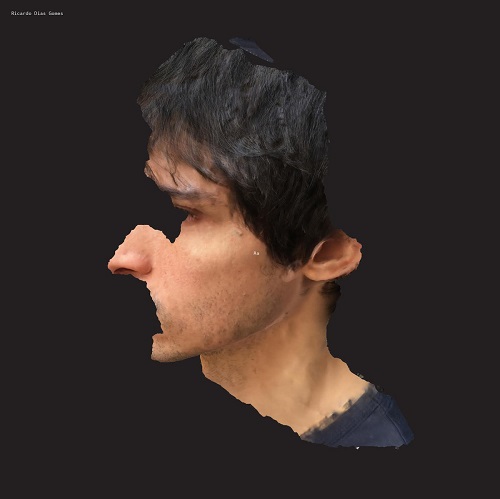 Ricardo Dias Gomes "Aa" mini LP (
SDZ
/
Kill Shaman Records
)
Out now! // Maintenant dispo!
Order your copy on Bandcamp
! //
Commandez votre exemplaire
(Bandcamp)!
Available on other platforms as well
(iTunes, Amazon, Boomkat, Bleep...) //
Disponible via d'autres plateformes aussi
(iTunes, Amazon, Boomkat, Bleep...)!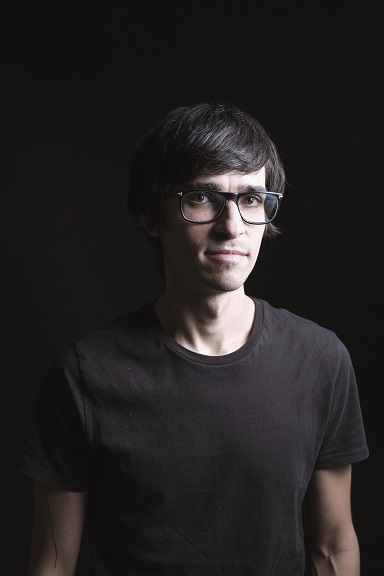 "
Between the snake's belly and the ground, between the closing door and the fleeing finger, between the end of the day and the fall of the night: there is the music of Ricardo Dias Gomes
" - Arto Lindsay
Expérimentateur respecté de la scène musicale de Rio de Janeiro depuis le milieu des années 90, Ricardo Dias Gomes est principalement connu pour son travail sur trois albums de Caetano Veloso acclamés par la critique à la fin des années 2000: Cê (2006), Zii and Zie (2009) et Abraçaço (2012).Bassiste sur ces trois étonnants opus post-Tropicalia et sur les tournées mondiales qui les accompagnèrent, Gomes s'en est inspiré pour se lancer dans l'enregistrement d'un premier album solo, -11, sorti en 2015. Sur -11 Gomes a joué tous les instruments et s'est appuyé uniquement sur son instinct pour trouver une direction musicale: le magazine anglais The Wire souligna la qualité de l'album qui "n'est pas s'en rappeler d'autres débuts solo rugueux et personnels comme ceux de Laetitia Sadier ou Money Mark" et le Chicago Reader succomba à l'étrangeté du disque qui "alterne entre de tendres ballades introspectives, d'abrupte grooves électroniques et une ambiance dissonante". Gomes vit désormais à Lisbonne et sort donc ce deuxième album - tout aussi fascinant que le premier et qui comprend notamment une participation d'Arto Lindsay - via SDZ Records et Kill Shaman.
A respected innovator on the Rio de Janeiro music scene since the mid 90s, Gomes is best known for his work on the trio of critically-acclaimed albums Caetano Veloso released in the late 00s: Cê (2006), Zii and Zie (2009) and Abraçaço (2012). Playing bass on these modern milestones in post-Tropicalia, and subsequently touring the world with Veloso, inspired Gomes to record his debut album -11, released in 2015. On -11 Gomes played all the instruments himself and relied solely on his instincts in terms of the direction to take: The Wire praised the album saying it "recalls other rough and ready highly personal solo debut albums by Laetitia Sadier and Money Mark" whilst the Chicago Reader fell for it's "weirdly hermetic sound world, alternating between tender, introspective ballads, rude electronic grooves, and dissonant ambience".Gomes now lives in Lisbon and this new mini-album Aa – featuring Arto Lindsay – is released via SDZ records in Europe and Kill Shaman in North America.
All tracks written, produced and performed by Ricardo Dias Gomes
Mixed by Igor Ferreira
Summing by Leo Moreira at Monoaural estudios (Harrisson MR-4)
Mastered by Martin Scian
Images by Quinta-feira
Featuring:
Vodka the Duck in Precipício
Moreno Veloso in Tela Parada
Arto Lindsay in Fogo Chama
Pedro Sa and Pedro Richaid in Paranormal
Joana Queiroz in 1 2 3 Nenéns
"
Collaborateur de Caetano Veloso, le bassiste carioca emmène la musica popular brasileira vers des territoires expérimentaux, bourdonnants, à la beauté insoupçonnée.

On entend beaucoup de fréquences basses dans la musique du Carioca Ricardo Dias Gomes. Piano électrique, basse, fréquences synthétiques, vents ou voix – la sienne, qu'il n'a pas tout à fait de stentor mais pas loin –, tout est bon pour tapisser l'oreille de vibrations. Il n'est d'ailleurs pas absurde de conjecturer que cette inclination esthétique est liée à son activité de bassiste, qu'il pratique notamment au sein du groupe indie pop Do Amor ou aux côtés du géant Caetano Veloso, qu'il accompagne sur disques et sur scènes depuis une douzaine d'années.

Mais à se plonger dans les eaux troubles de -11, son premier album paru en 2015 (remarqué internationalement grâce au magazine britannique The Wire) ou les boues brûlantes de son nouveau Aa à sortir en septembre chez SDZ / Kill Shaman, on reconnaît surtout qu'il est un musicien expérimental au sens le plus noble et profond du terme, c'est-à-dire qui cherche en permanence des formes nouvelles par lesquelles exprimer ses mélodies et sa créativité.

Pour des raisons qui ont sans doute à voir avec l'effet qu'ils provoquent sur l'esprit de l'auditeur quand ils lui sont délivrés en impulsions fréquentes ou bourdons continus, Ricardo Dias Gomes se love dans les sons graves tel le plus dévoué des artisans de la musique industrielle de ces trente dernières années… Sans abandonner une seconde l'art de la chanson, dont on perçoit que c'est la première de ses préoccupations.

Quelque part entre le Veloso expérimentateur d'Araçá Azul ou Livro, Arto Lindsay (qui participe au disque), Scott Walker ou Mark Hollis, le Brésilien ne fait ni du rock, ni de l'ambient, ni de la musica popular brasileira, mais un peu tout ça à la fois. Aa nous balade au-dessus d'un gouffre que le bien-titré Precipício, qui sert d'ouverture à l'album et dont Libé vous propose de découvrir ci-dessous le clip sombrement chorégraphié, propose d'ausculter en frémissant d'effroi et de désir, avant de plonger.
" -
Libération
"La fin du monde est proche. Suffisamment pour qu'on commence à s'inquiéter de la bande originale qui accompagnera cet instant historique. Inutile de chercher plus longtemps, les tarés de SDZ records viennent de lâcher cette bombe à neutrons sur le net. Assis toi sur ta chaise électrique, prends un doliprane 1000, et danse en slow-motion.
" -
Noisey
""Bassiste sur trois albums de Caetano Veloso, entre 2006 et 2012, Ricardo Dias Gomes est un artiste qui a su développer un style bien à lui sur ses albums solo, cherchant à construire des ambiances étranges et envoutantes qui semblent prêtes à s'effondrer pour laisser place à des jungles mélodiques profondes.

Aa est un opus qui balance ses atmosphères entre fragilité et rudesse, minimalisme et complexité expérimentale, déconstruisant en permanence ce qu'il semble mettre sur pied, à coups de boucles répétitives, chansons aux grincements noise, dérapages punk, post-cold wave vaporeuse, folk astrale… Tout semble prêt à disparaitre dans son propre monde, auto-absorbé par une fragilité qui se débat pour sortir la tête de l'eau et se hisser sur les sommets de montagne au bord du précipice.

Ricardo Dias Gomes subjugue de par sa manière d'aborder la musique, journal de bord d'instants fugaces pris entre les notes et les rythmes pour bifurquer vers des espaces aux frontières effacées. 8 titres à la beauté éphémère qui prennent le temps de s'effacer, pour laisser place aux émotions de nous transpercer et de nous chambouler. Superbe." -
Silenceandsound
"
Ricardo Dias Gomes succeeded in recording an EP that mixes the sounds of Brazil with more experimental elements. The resulting album is a pleasure to listen to and one that leaves the listener feeling that not much time has passed by, which is always a great sign for a record
" -
I Heart Noise
"
He moves from the thudding low-end grime of the opener "Precípio," where Gomes intones ominous-sounding spoken word over stuttering kicks, squelchly electronic smears, and wind tunnel hums, into "Tela Parada," another electro-spasm where beats and synthetic bass tones collide with his spoken voice and noises that suggest he was using a contact mike on some object dragged around his studio--but then a groove kicks in halfway through. A number of guest musicians including Caetano's son Moreno, Arto Lindsay, and Pedro Sá--the brilliant guitarist who plays alongside Gomes in Veloso's rock band--help out here and there, but the bassist is responsible for most of the sounds.

On "Fogo Chama" he invokes a sweetly psychedelic melody with twinkling keyboard lines, but it's interrupted by ungodly electric bass spasms that suggest thunderclaps sneaking up on an idyllic day in the park. There's a bruising post-punk vibe on "Paranormal," where the expected hardcore explosion from his descending bass line erupts first with a brief drum blast and later a wash of fuzzed-out feedback, but the resolution is denied. As much as I love those more austere excursions into sonic extremes, I'm most fond of Gomes' lyric side, something stunningly displayed on "1 2 3 Nenéns," where clarinetist Joana Querioz plays delicate overdubbed unison lines with his ambling acoustic guitar part.
" -
Peter Margasak
"
music that fills your soul and turns it inside out, spilling some sort of eternal light
" -
RVNG Intl
"
As "Aa" comes to a close I feel content, a sense of being complete that I rarely feel from music or really anything in life.
" -
Raised By Gypsies
"
For a decade Ricardo Dias Gomes recorded and toured with Brazilian maestro Caetano Veloso, playing bass and keyboard in his Banda Cê. Gomes also has an impeccable family lineage in Brazilian music: to give one example, his uncle played drums for the mighty Hermeto Pascoal. Now in his thirties, Gomes seems to have borrowed Veloso's intimate approach for his experimental update on Brazilian sounds. His debut, 2015's -11, was a stripped down but colourful mingling of close focus ballads and dissonance that conducted us right inside Gomes's head. Aa is his follow-up, eight brief tracks, and much of the time it's just a rich bass, a dash of electric piano and Gomes muttering or singing into your ear. But somehow there's still a wide range on display. "Paranormal" starts with simply urgent bass guitar, but it's a perfect bass sound and the voice rolls around in reverb. Suddenly Banda Cê bandmate Pedro Sa is spraying crazy guitar on the walls, and we've covered a lot of ground, though the track lasts barely three minutes.
Talking of guitar craziness, Arto Lindsay is also in the room. On "Fogo Chama" ("Fire Flame") Lindsay's guitar contributes splashes of junkyard colour to what is otherwise a sweet song. Lindsay's influence on Aa is not obvious - he doesn't take a producer credit - but in Gomes's word, "He helped me realise that most importantly of all music needs to be honest". Other musicians stop by the studio: Veloso's son Moreno adds a stew of human percussion to the otherwise electronic "Tela Parada" ("Stop Screen"). This is an exquisitely produced three minute track that might easily have doubled its length. Best of all are Joana Queiroz's clarinets on "1 2 3 Nenéns", draped sensuously across acoustic guitar. This is a lovely song, and the commercial temptation for Gomes must be simply to make a whole album like that.
Such moments are thin on ground: Aa is less song orientated and perhaps less fun that -11. But full credit to Gomes for sticking to his vision and creating an honest, intensely personal album
" -
Clive Bell / The Wire Magazine
"
Rhythms shadowed in decaying genres, sparse sounds barely illuminated by radiant creativity. Like motionless snakes heating on sun drenched surfaces, slithering away when sensing presence. Aa lays still, a resting body in tranquilized stasis. Consciousness tuning in, patient sonic muscles begin constriction. Ricardo Dias Gomes waits.... his composition heated perfectly.

Common aural ingredients applied with intuition rather than recipe. Eight tracks in a relatively short amount of time, close to twenty minutes. Ricardo Dias Gomes features six guests artist on Aa. This influence ultimately nudges diversity into the composition. Using distant decades to lasso Aa with some comparative measure, an amalgamate of Cabaret Voltaire and Sleep Chamber. A rhythmic seriousness bringing a maze of catacombs to the spirit. Paths splintered by pressing vocals, disorienting bass and electronic shrapnel. Heaviness balanced by the third track Fogo Chama and the seventh track 1 2 3 Nenéns. Warm and gentle respites in the pulse like suspenseful cadence of the other tracks. Ricardo Dias Gomes treats details like sonic gemstones, the dark crystalline notes painstakingly kept polished. This aspect is unique, since ponderous tones often sway towards distortion. Very little if any on Aa, making this composition an easy listen, again and again.
" -
Lost in a sea of sound
"
It begins like you're in the guts of a pumping station, the rhythmic low pulse of machinery redirecting waste- and floodwater through an infrastructural maze of pipes and channels, aqueducts and canals. The subterranean industrialness of it lends a sort of dank eeriness to it, as sounds drip, skitter, and ping around corners and in unseen alcoves. A voice intones in words you (read: I) cannot understand.

Total movement. Ricardo Dias Gomes surfaces from opener "Precipício" to hurtle through boroughs unexplored, avenues of personal intrigue and design on Aa. His collaborators on the record — Moreno Veloso, Pedro Sá, and, particularly, Arto Lindsay — allow Gomes to expand his palette and dig even deeper into his own psyche, creating mental openings invisible to the solo artist. Gomes hurtles headlong through these openings and into fantasylands of weirdness and disquiet, always willing to shine his creative flashlight into a new corner of inspiration.

And other such silly metaphors.

To throw a blanket description like "minimalist post-punk" over Aa would be reductive, simplifying the record with an unimaginative cliché. But that doesn't mean it isn't a good starting point, so I'm gonna do it anyway. Gomes shifts easily from bass-heavy electroclash to collagist lullabies without thinking too hard about it, blending the disparate parts of his personality into a full picture of unexpected clarity. That's what's so engaging about Aa — we get "The Many Moods of Ricardo Dias Gomes" but in the abstract, a whole comprising strangely fitting elements that we all relate to but may not have experienced in quite this way before.
" -
Tiny Mix Tapes
"
Lullaby for the Synthetic Class

Ricard Dias Gomes' Fogo Chama is a calm song. Not in the way 20JFG might introduce a calm song and when you click the triangle it's actually waves of noise, and the calmness that you feel is in your own obliteration. No this is the real deal. Almost a lullaby.

It's repeated central refrain, as hushed and urgent as it is, is reassuringly calming. But as the world enters its endless summer, as temperatures and tempers soar, calm feels like a transgressive act.

Which is perhaps not even the most interesting thing about Fogo Chama. That comes courtesy of the part that isn't calm. Isolated among a sea of delicately chosen sound, noise. A moment of Branca-esque discordant guitar amongst the stilly syntetic sea. Like an island of reality on the endless sea of Solaris. The imperfect earthly world, willed into being.
" -
20 Jazz Funk Greats
----
Rose Mercie "s/t" LP (
SDZ
/
Jelodanti
/
Monofonus Press
)
Édition limitée - Chaque pochette est unique, tamponnée à la main avec de la peinture acrylique
Limited edition - Each cover is unique, hand stamped with acrylic paint
Out March 2, 2018 // Sortie le 2 Mars 2018
Co-release with Jelodanti (FR) & Monofonus Press (US)
Sold Out! We ran out of copies but you can still buy the record from different stores in Europe (for example through
Rough Trade
,
Hands & Arms
, etc.)
If you're in North America, please order from our friends at
Monofonus
Épuisé! Nous n'avons plus de copies à vendre en direct mais vous pouvez encore trouver le disque chez votre disquaire préféré dans de nombreuses villes: Paris (Born Bad, Pop Culture, Ground Zero, Hands & Arms, Le Souffle Continu, etc.), Bordeaux (Total Heaven), Lyon (Dangerhouse), Toulouse (Vicious Circle), Nîmes (Trou Noir), Nantes (Mélomane), Poitiers (Transat), Metz (La Face Cachée), etc. Le LP peut également être commandé les sites en ligne de
Ground Zero
,
Hands & Arms
,
Mélomane
ou
Souffle continu
.
Listen & Buy on
Bandcamp
/ Ecoutez & achetez sur
Bandcamp
Actif depuis 2013, Rose Mercie sort enfin son premier album en ce début 2018. Rose Mercie c'est avant tout une rencontre entre Charlène, Inès, Louann et Michèle. L'alchimie entre ces quatre musiciennes est incroyable et propulse chaque chanson dans un fourmillement d'imaginaires dont la douce amertume infuse corps et esprits. A la fois mélancolique et remuant, percussif mais orné de magnifiques harmonies vocales, ce disque se déguste le regard plongé dans un ailleurs dont on ne se sera jamais senti si proche. Des Shangri-Las aux Raincoats en passant par Rosa Yemen, Electrelane ou Josephine Foster, les influences sont multiples mais parfaitement intégrées. On retrouvera le goût pour les tangentes de La Ligne Claire (ancien groupe de Charlène et Inès sorti sur Bruit Direct disques) subtilement mélangé à un réel talent d'écriture et un soin particulier apporté à la voix, aux voix, instruments principaux de ce brillant premier opus qui, au delà d'une promesse, est déjà une confirmation.
Déjà passées par le cinéma - on a pu les voir en 2017 dans le très beau "Avant la fin de l'été" de Maryam Goormaghtigh - Rose Mercie va pouvoir désormais faire découvrir ce premier album en France et aux Etats-Unis, et bien sûr sur scène, tout en gardant actifs de nombreux projets parallèles (Belmont Witch, Charlene Darling, etc.). Ne les manquez pas!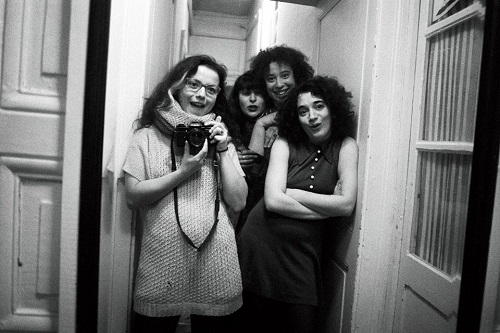 Active since 2013, France's Rose Mercie are finally releasing their first album in 2018, and it's definitely been worth the wait!

Rose Mercie is, above all, the coming-together of Charlène, Inès, Louann and Michèle. The chemistry between these four musicians is incredible, and propels each song in a swarm of imagery whose sweet bitterness infuses body and soul.

Melancholic and moving, percussive and vocal, and shooting glances in the direction of an elsewhere which has never felt so close; a somewhere where Electrelane are dancing to the Shangri-Las and the Raincoats.

One will find the taste for the tangents of La Ligne Claire (former group of Charlène and Inès who had a record on Bruit direct disques) mixed with a real song-writing talent and a particular care
given to the voice. Indeed voices are the main instruments of this brilliant first record.

After a participation to the great motion picture "Avant la fin de l'été" (Before Summer Ends) of Maryam Goormaghtigh last year, Rose Mercie is now fully committed to defend its first album on stage in Europe as well as in North America, while keeping exciting side projects rolling (Belmont Witch, Charlene Darling, etc.). It's the time of their lives, don't miss it!
"So many artists that use the vibrant post-punk scene in the U.K. and U.S. as their foundational inspiration do the expected, folding in contemporary influences and techniques as needed. What thrills me so much about the work of French quartet Rose Mercie is that there's little to differentiate their work from vintage recordings by the Pop Group, Ut or The Raincoats. They've captured the essence of that late '70s/early '80s time so succinctly that I'm still not totally convinced that it isn't a lost recording from the era.
Okay, that's not entirely true. But the debut self-titled album from Rose Mercie (out on March 2nd via Monofonus Press, SDZ and Jelodanti Records) stopped me in my tracks the way few other modern post-punk acts have. The band has achieved an unpretentious sound that feels almost primitive in its minimalism. This premiere track "Spring and Fall" is a great example of that. It is ostensibly a love song, although a fairly dour one, it trundles along in no big hurry, with perfectly imperfect vocal harmonies providing the anchor while the rest of the instruments trudge along behind. And cutting through it all on the regular is a rude little burp of a chord, played on what sounds like a cheap keyboard. The raw wonder of a song like this can't be faked. May Rose Mercie never smooth out their rough edges." - Paste Magazine


"There's something undeniably special about hearing an amazing song for the first time. It can change perspective, mood, and disposition all at once. Rose Mercie's "Floating" is that type of song. Happy Valentine's Day to all, here's a song to love forever. The second single from the Parisian quartet's upcoming self-titled album, is hypnotic and nuanced, a slowly building pop song with radiant hooks and subtle post-punk bliss.
With a sparse introduction of alternately ringing notes that linger in the air and a heavy thudding rhythm, "Floating" shares the type of minimal groove that made Grass Widow a legendary band. A warm and fuzzy synth fills out the spacious gaze, adding a lush blanket of reverb to the steady beat. If you're not hooked yet, just wait for the vocals, and prepare to swoon. Rose Mercie's thickened vocal approach (all four members sing) is sweet in execution but packed with an underlying bite. There's something very welcoming and immediate about the repeated refrain, "It's so simple baby... you just got to". Rose Mercie have created an impeccably well crafted and inescapable single, slowly building, one earworm melody at a time. You just got to." - Dan Goldin / Post Trash
"There's a million songs a day coming to most of us, so you've got to dig a little deep to find some real gems. That's how I stumbled upon French outfit Rose Mercie, who are preparing for the release of their self-title debut. Some outlets have thrown in comparisons to the Raincoats or The Shangri-Las, and all are fair, but there's definitely a more modern twist around here. Just listen to the guitar on the track below; its angular and spirited, but presented in a casual fashion…akin to a dozen modern acts over here in the States. If you're hoping to find some pop music on the unique side of things, then this is where you should go.
" - Nathan Lankford / Austin Town Hall

"Rose Mercie es una formación parisina que lleva unos cuantos años publicando interesantes singles entorno a un pop de lo más sobrio, muy bien introducido por el juego conjunto de teclados de matices añejos y unas guitarras que aportan un sensación de confort. Una combinación que por momentos nos puede poner en la cabeza a bandas como The Shangri-Las o incluso unas La Luz más despojadas de todo el ambiente surfero. Este 2018 será el año en el que su primer LP vea la luz, encontrándonos con el 2 de marzo la fecha exacta en la que los sellos SDZ, Jelodanti, & Monofonus Press lo publiquen. Por el momento ya podemos disfrutar de 'Floating', una notable canción donde los juegos vocales suponen una auténtica delicia al mismo tiempo que logran mostrar un lado ciertamente reflexivo a través de sus guitarras."
- Mindies

"It's a telling start to 2018 for the French four-piece. Nervous energy, pure minimalism, unconventional song structures and an exciting approach to vocals (all 4 band members are singing) – all this is making this album truly exceptional."
- Acute pop


"
I like records that rattle, as this by Rose Mercie does. Ungainly and scruffy, but also somehow melancholy and pretty too"
- Jon Hillcock / BBC 6

"The women's intertwining harmonies move these songs with a disarming charm, while off-kilter guitar melodies sketch hand-drawn illustrations against moody organ and minimalist drum play. On "Spring And Fall," the warm back-and-forth modulations of a one finger bass-line wash up against a snare marking a simple backbeat. Soon, guitar and organ enter and their interplay wobbles in a tipsy embrace–echoed by the song's idiosyncratic vocal arrangement. With voices tangling in harmony but slightly at odds, "Spring And Fall" traces the comings and goings of a love that is not always what it seems."
- Anita Fang / Live Eye TV
"There's good opening tracks, and then there's "Floating" by Rose Mercie. The French four-piece conjure up visions of the Raincoats like the press release says, stumbling into all sorts of aural pleasure ("Spring and Fall" and "How Can I Talk" especially), but there's hardly been a more apt title for a song than "Floating," inhibitions and roadblocks melting away as you stand inches above the floor."
- I Feel Like A Porsche
"Alternant chansons en anglais (le plus souvent) et français, Rose Mercie n'est pas sans rappeler l'univers d'Electrelane voire de Stereolab, faite de tension et de douceur, et ces voix qui se croisent et se décroisent, mais avec une teinte post punk clairement affichée soutenue par une rythmique percutante. Sur "Les Glycines", elles chantent "je ne peux rien t'offrir de plus", mais c'est déjà beaucoup, car le disque est excellent de bout en bout, maniant les atmosphères avec brio. Superbe découverte !"
- Addict Culture

"
Leur premier album, qui arrive enfin après quelques années de galère, sonne comme quelque chose de très simple et de très étudié à la fois, un mélange de fugacité et d'immédiateté qui dépasse des influences évidentes (pour aller vite, des Raincoats à Electrelane) et qui arrive à nous faire dire qu'il ne faut pas grand-chose, un geste, un accord barré un peu loupé mais gardé tel quel, un chœur un peu à côté ou un poil trop fort, pour amener ce petit plus de spontanéité (et donc de vivant) qui manquent tant aujourd'hui à une partie de la scène française dite « de marge »."
- Noisey

"
Point de vaine circonlocution, de bla-bla inutile ni de chromes rutilants à déplorer, pas un titre en-dessous des sept autres, Rose Mercie ne peut s'envisager que dans sa globalité. Minimaliste au possible, l'album est aussi très foisonnant et on ressent beaucoup à son écoute, coincé dans sa subtile mélancolie et son mouvement permanent." - Indie Rock Mag

"Depuis les premières notes de guitares de « Floating », se plaçant comme autant de marqueurs d'intentions, le son sera, à n'en point douter, résolument lo-fi sur ce long format, qu'il fait bon d'écouter en vinyle. Faisant fi de limites techniques finalement insignifiantes au regard de la beauté simple de ce disque spontané et inventif, Charlotte, Inès, Louann et Michèle redoublent d'ingéniosité et de malices pour donner vie à ces instants d'art brut, légers et instinctifs. Musicalement, c'est tout un pan de l'histoire non officielle des musiques populaires, qui ressurgit du passé en quelques secondes. Intrinsèquement punk et foncièrement garage, les envies semblent évidemment proches de celles de ces aventurières (et aventuriers) qui ont refusé l'hégémonie masculine de la culture rock. Très vite, les pochettes des albums des Slits, des Bikini Kill, de Beat Happening, de Pram (avec qui Rose Mercie partage peut-être le plus de points communs esthétiques) défilent dans notre cerveau, tout comme les images marquantes pour des générations d'ados, de musiciennes libres et inspirées, à l'image de Kim Gordon, de Moe Tucker, d'Amy Farina (The Evens) ou encore de Julia Lanoë (Mansfield.TYA). Forcément, il n'est jamais question ici de leadership, cette notion si chère à l'imaginaire rock (masculin !), trop fortement sclérosée par les figures christiques des Jim Morisson et autres Dave Gahan. Comme dans les plus fervents mouvements rock alternatifs et militants, symbolisés par des labels comme Kill Rock Stars, la création repose sur une alchimie collective, basée sur la polyvalence et la complicité. Naviguant dans les eaux sinueuses d'une pop bancale, planante et climatique, nos musiciennes sont aussi capables d'invoquer le côté abrupt d'un riff répété à l'infini comme un leitmotiv entêtant (« Moyen âge »).

Depuis les premières notes de guitares de « Floating », se plaçant comme autant de marqueurs d'intentions, le son sera, à n'en point douter, résolument lo-fi sur ce long format, qu'il fait bon d'écouter en vinyle. Faisant fi de limites techniques finalement insignifiantes au regard de la beauté simple de ce disque spontané et inventif, Charlotte, Inès, Louann et Michèle redoublent d'ingéniosité et de malices pour donner vie à ces instants d'art brut, légers et instinctifs. Musicalement, c'est tout un pan de l'histoire non officielle des musiques populaires, qui ressurgit du passé en quelques secondes. Intrinsèquement punk et foncièrement garage, les envies semblent évidemment proches de celles de ces aventurières (et aventuriers) qui ont refusé l'hégémonie masculine de la culture rock. Très vite, les pochettes des albums des Slits, des Bikini Kill, de Beat Happening, de Pram (avec qui Rose Mercie partage peut-être le plus de points communs esthétiques) défilent dans notre cerveau, tout comme les images marquantes pour des générations d'ados, de musiciennes libres et inspirées, à l'image de Kim Gordon, de Moe Tucker, d'Amy Farina (The Evens) ou encore de Julia Lanoë (Mansfield.TYA). Forcément, il n'est jamais question ici de leadership, cette notion si chère à l'imaginaire rock (masculin !), trop fortement sclérosée par les figures christiques des Jim Morisson et autres Dave Gahan. Comme dans les plus fervents mouvements rock alternatifs et militants, symbolisés par des labels comme Kill Rock Stars, la création repose sur une alchimie collective, basée sur la polyvalence et la complicité. Naviguant dans les eaux sinueuses d'une pop bancale, planante et climatique, nos musiciennes sont aussi capables d'invoquer le côté abrupt d'un riff répété à l'infini comme un leitmotiv entêtant (« Moyen âge »).

Chose de plus en plus rare, aujourd'hui, Rose Mercie nous offre donc une chance inespérée de vivre autrement le rapport à une œuvre discographique, bien plus comme l'opportunité risquée, mais jouissive d'une véritable expérience sensible, à défaut de la digestion commune et consentie d'un énième produit fini, sous le joug de la standardisation et l'obsession de la perfection marketing." -
Indiemusic


"Great, dry French post-post-punk, chantlike and strummy, the product of a group of women who play anxious songs that they have no intention of resolving – guitars, organ, bass, stand-up drumkit, occasional brass/winds and chorus that sound and feel like wind and rain, and last as long as they want them to. There's a playfulness in their direction and general voice but not necessarily their songs, which explore every inch of the key they hover in, chords shuffling along like ghosts dragging chains. It's like the Fates covering the Marine Girls (though the first thing I thought of was this German band Wuhling, who had one record of similarly-modeled guitar rock, different approach but left me with the same sense of pensiveness), like even if there's joy and playful life in their work, they know it is still work, effort to reveal the difficulty and pressure of carrying out one's life the way one wants or otherwise. That's a very hard, very specific complaint with the world and I've rarely heard it told so clearly as on this Rose Mercie album. 500 copies, printed and silkscreened sleeves" -
Still Single


"Après des années d'attente, les quatre filles de Rose Mercie publient enfin leur premier album. Issu de Paris, le groupe est du genre singulier et puise son inspiration autant chez les Shangri-Las (pour les harmonies et la noirceur générale) que chez les Raincoats (pour le minimalisme des guitares et les rythmiques tribales). Dérangeant et beau à la fois" -
Rock'n'Folk


"Parisian quartet ROSE MERCIE have been drawing comparisons to a very disparate spectrum of female-centered post-punk groups, and like almost every modern band who has been likened to the RAINCOATS or the SLITS or any number of other women who put out a 45 on Rough Trade between 1979 and 1982, the connection is really one of function over form. All four members of ROSE MERCIE take turns their instruments (guitar, drums, synths) and share vocal duties—on their self-titled debut LP, their voices often collide into GRASS WIDOW-ish spectral, intertwining harmonies, the clattering percussion is sparse and deliberate, the guitar is picked out in twangy single-note rhythms, and warm washes of keyboard drone quietly in the background, with the negative space between each part being emphasized just as much as what is actually being played. "How Can I Talk" and "Floating" are mournfully dramatic pop slowburners tracing the shadows left behind by ELECTRELANE, and when things get a little more sharp-angled and raucous (but never too raucous), like on "In the Valley" or "Moyen Age," ROSE MERCIE hopscotch across the sort of prickly, minimalist patterns that similarly-minded projects like TRASH KIT, BENT, and MOSS LIME have all adapted from their late '70s/early '80s forebears in the last few years. Quietly bewitching and beautifully ramshackle." -
Maximum Rock'n'Roll



"I really liked that Rose Mercie feels almost like a secret record, like a document that you don't really know much about. The more I listen to it, the more it feels like a special, one-time thing. It's right up my alley—strange, minimal almost-pop songs. It's a lot like the second Raincoats record, which is one of my favorites. It's very mysterious sounding, minimal and kind of distant in a way. It's almost like it doesn't care that it exists, yet it's this kind of genius record. There are amazing, amazing songs: "In The Valley" in particular is incredible to me, the way it ebbs and flows. It's essentially just a bass line, very minimal guitar, like a Young Marble Giants kind of thing, but it hits really hard. There isn't another one like it, especially not this year. So that's kind of influential in some ways, in that it's a thing that nobody else is doing. That's what I like about music—a new sound." -
Dylan Baldi (Cloud Nothings) in Talkhouse
"Here's an intriguing but appropriate cross-continent label pairing, Austin's Monofonus Press and Paris-based SDZ (with French wildcard Jelodanti in the mix, too). Can you just imagine the artisanal food trucks that would be inspired by such a rich combination? Anyway, they've gathered together to present the debut album by French quartet Rose Mercie. They've put together a sound that recalls the earliest non-punk post-punk sounds coming out of Rough Trade's orbit circa '78 – '82 (think The Raincoats or Rosa Yemen) as well as the American DIY indie sounds of the late '80s / early '90s (picture a band playing after Mecca Normal but before Tiger Trap at a house show in 1992). There's clearly a spiritual connection running between those two scenes (as well as up through today, and hopefully into the future too), and Rose Mercie fit nicely in that lineage, all while carving out their own sound. Mostly, I'm surprised at how slow and restrained their songs are – twice, I've put on the album and turned the speed from 33 to 45 as I was certain the drums were too deep and floppy and slow to be accurate. Wrong! Rose Mercie operate on a leisurely pace, keys and guitars chiming mildly and voices weirdly harmonizing – one of the singers (maybe they all sing?) has a Devendra Banhart-esque warble and I love the way it sneaks around the other more traditional voices. I'd say it's the best French post-punk you'll hear this year but it's only May and I don't want to get ahead of myself." -
Yellow Green Red
"Le groupe, à l'aise dans ses baskets, possède quelque chose de charmant, digne des groupes féminins originaires de Seattle"
- Les Oreilles Curieuses


----
MAINTENANT DISPO!!! OUT NOW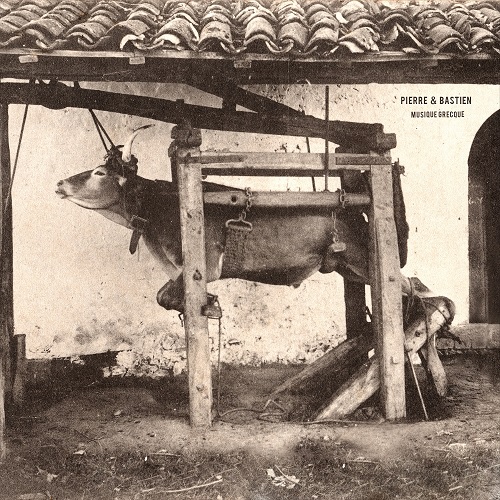 Pierre & Bastien "Musique grecque" LP (SDZ 021)

Sorti le 20 Janvier 2017 // Original release date Jan 20, 2017

Deuxième tirage disponible depuis le 12 Mai 2017
Second pressing now available (since May 12, 2017)

Order the record // Commander le disque


Sorti en Avril 2010, quelques mois après le premier single du groupe ("No Sex" / "Crise boursière"), le morceau "RMI" présent sur la compilation "Flottante tension d'éclipse" constituait le premier
soutien officiel du label SDZ au groupe Pierre & Bastien. Suivront le morceau "Démocratie" sur la compilation cassette "Reviviscence Ectoplasmique" et "Déglingo" sur la compilation vinyle
"Quadrature du carré". Malgré toute l'affection que nous portons à la compilation - genre qui n'en est pas un et qui est, en plus, décrié - c'est aujourd'hui à travers la sortie d'un album, intitulé "Musique grecque" que le label SDZ soutient à niveau Pierre & Bastien.

Ce troisième album studio du groupe parisien est d'une construction aussi maîtrisée que les deux précédents. Les textes de Paul Jimenes ne refoulent rien mais prennent la forme d'habiles jongles
entre l'intime et le social, offrant plusieurs niveaux de compréhension. Les moments sombres voire menaçants chassent les passages les plus joyeux et enthousiastes. Une fois de plus ce combat de l'âme, sans maniérisme, nous projette de manière fascinante au cœur de la vie du groupe.

Musicalement le groupe gagne encore en puissance et en intensité: le jeu de guitare éblouissant de Baptiste Nollet et les rythmiques quasi-industrielles de Frédéric Trux inscrivent les chansons
dans une filiation aussi française qu'anglo-saxonne où l'on croiserait pêle-mêle les Dogs, Metal Urbain, Reich Orgasm, Wire et autres Wipers. A la brutalité ou au psychédélisme débridé de certains morceaux répondent des harmonies vocales parfois très pop ou osons-le "chanson française".

Du minimaliste et ravageur "Sympa", en ouverture, au sombre et inquiétant "A nu", en clôture, en passant par le percutant "Secret" ou le léger "Musique grecque", Pierre & Bastien a construit un
album dense, varié et plus complexe qu'il ne peut paraître aux premiers abords. A vous maintenant d'en découvrir tous les recoins!

Enregistré et mixé par Maxime Smadja au Château Vergogne, Gournay-sur-Marne, juillet et septembre 2015
Masterisé par Daniel Husayn à North London Bomb Factory, Londres, décembre 2016
Chœurs sur "Secret" par Maxime
Pochette réalisée par Steak

Back in April 2010, a few months after the release of their debut single ("No Sex" / "Crise boursière"), SDZ included Pierre & Bastien's "RMI" on its 10-year anniversary compilation. Later on,
other songs from the band ("Démocratie" and "Déglingo") were featured on other compilations released by the label. As much as we like compilations - a genre that is not a genre and that no one seems to fully appreciate - we decided to go one step further in our support of Pierre & Bastien and to actually release an album by them.

This third studio album shows the band at its best with a well-constructed set of songs. Paul Jimenes' lyrics hold nothing back but simulateneously juggle brilliantly between private and social
subjects hence creating several possible levels of understanding. Dark or menancing moods chase the light and brighter ones. Once again this fight of the soul puts us, without any preciosity, at
the heart of the band's life.

Musically, the band is more powerful and intense as ever: guitarist Baptiste Nollet is particularly dazzling and Frédéric Trux pounds sometimes a nearly industrial rhythm to the songs. One could
see in their sound derivations from bands like Wire, Wipers, Dogs, Metal Urbain or Reich Orgasm. To the sheer brutality or depraved psychedelics of some tracks respond some pop-like vocal harmonies of some other ones.

From the minimalist and destructive opener "Sympa" to the dark and disturbing closer "A nu", from the striking "Secret" to the light "Musique grecque", Pierre & Bastien has crafted a dense, varied
and more-complex-than-it-seems album. It's now yours to discover!

Recorded & mixed by Maxime Smadja at Château Vergogne, Gournay-sur-Marne, July & September 2015
Mastering by Daniel Husayn at North London Bomb Factory, London, December 2016
Backing vocals by Maxime on "Secret"
Artwork by Steak


"Their name may sound like some hip cafe but the music drives hard with buzzy melody" - Noisey


"On their most recent album, Musique Grecque, the guitars chug and buzz, and Frédéric's drums relentless push a brisk pace. The urgently voiced lyrics are in French, but I found that fact neither
distracting nor detracting. If you are a fan of Wire, Terry Malts, or Parquet Courts, you owe it to yourself to give this record a spin." - When you motor away


"This Parisian trio has been mining a single-minded approach of unison guitar chug and French vocals across three studio full-lengths and a spate of singles over the past 10 years. Their first efforts were in a very abrasive Big Black-style mode of guitar/drum machine attack, but live percussion has helped to expand their sound (if not their tempos), and even without a bass player they still manage to get enough low end in the mix. It's a simple approach, rooted in the outskirts of American punk (huge Wipers influence all over, significant Destroy All Monsters-esque terminal stare on closer "A Nu," maybe their best song to date) and its continental/island counterparts (again on that last one there's a huge Gordons/Bailter Space-style presence that won't be ignored). Great stuff if you like to pogo, headnod, or otherwise lock in to a beat. Lately they've been breaking away and starting to play leads, but the rhythm guitar, vocals, and steady beat are all cornerstones of their sound, and present at all times. Like their last one Que de Bonheur, they make so few adjustments to their sound, that the ones that are present allow for a greater flexibility in such a rigid musical template, and the whip-around hooks of "Bon a Rien" and "Baskets" showcase a band moving far beyond formula into mastery." - Doug Mosurock / Still Single
"Musique Grecque is more than worth seeking out, keeping pace with the excellent "Que du Bonheur" and just barely nipping it at the finish line. P&B have always exuded a cool somewhere in between "1950s band with synchronized moves" and "band clad in leather and sunglasses in a smoke-filled room," and this new LP really hammers that idea home. As is Pierre & Bastien's wont, there's lots of repetition here, played with white knuckles and a dead-eyed stare, but the flourishes are more subtle than ever. The solos and motifs scattered across the record are paranoid ("Mitterand") and cautious ("Sympa") rather than exuberant (Que du Bonheur's "Race"). This lends the whole album a sinister bent that I didn't pick up on previous releases, made most obvious on closer "À Nu," above. You'll still be nodding along with Musique Grecque for it's 28 minutes - this is yet another streamlining, not downplaying, of strengths for the group - but you'll likely be glaring over your shoulder all the while." - I feel like a Porsche

"Hailing from Paris Pierre & Bastien play a stripped down style of post-punk. "Musique Grecque contains nine tracks based on repetitive song structures, driving monotonic beats and subliminal melodies. The songs are catchy but at the same time they show rough edges. Pierre & Bastien take cues from British post-punk bands like Wire or Swell Maps, but don't get me wrong: this LP speaks it's very own musical language. Highly recommended!" - Ride A Dove

"si le punk a jamais existé quelque part sur la planète, il se manifeste encore ici pleinement, passionnément" - Libération

"On le sentait faiblard, avec sa face pâle et ses jambes tremblantes. Mais après deux albums et une flopée d'EP de Pierre & Bastien, le punk français va beaucoup mieux. Et les trois Parisiens n'en ont pas fini avec leur cure de Juvamine et Musique grecque, leur nouvel album, leur file un nouveau coup de pied au derche" - Kiblind


"Contrairement à certains de ses condisciples qui noient le poisson dans la métaphore, Pierre & Bastien a le mérite d'appeler un chat un chat et énonce crûment ses quatre vérités à un pays engoncé dans la pantalonnade politique, en décalage total avec le réel. Son (post)punk prolo crie victoire sans se faire illusion ("On a tous quelque chose en nous de Mitterand. Comme si nous étions ses enfants"), avec une absence totale de prétention, mais un majeur dressé bien haut au nez du néolibéralisme et de toutes ces idéologies fascisantes déguisées en Père Noël. Le trio sans peur ni reproche assène ses hymnes garage avec un rictus amer qui en dit long et empêche de se cogner la tête contre les murs. (...) Un album salutaire qui, comme son nom l'indique, se savoure comme un kebab de trois du mat, après s'être envoyé quelques pintes dans un mélange d'allégresse et de désenchantement" - New Noise

"le troisième album de Pierre & Bastien va servir (pour les six mois à venir) de réponse lapidaire à l'encontre des calculateurs et des faux derches qui encombrent nos boites mails de musiques bonnes à se pendre" - Sun Burns Out

"avec ses allitérations un peu bébêtes mais à la simplicité obsédante (les mecs avec leurs fringues / les mecs avec leur fric dans "Secret") et son ironie détachée et clinique, on se dit que Pierre & Bastien dit peut-être bien plus de l'aliénation sociale, sexuelle et matérielle d'aujourd'hui que s'il avait l'air de croire une seconde à ce qu'il racontait" - The Drone




Order the record // Commander le disque

----
STILL AVAILABLE!!! TOUJOURS DISPO!!!

-- VERY LAST COPIES / DERNIERS EXEMPLAIRES --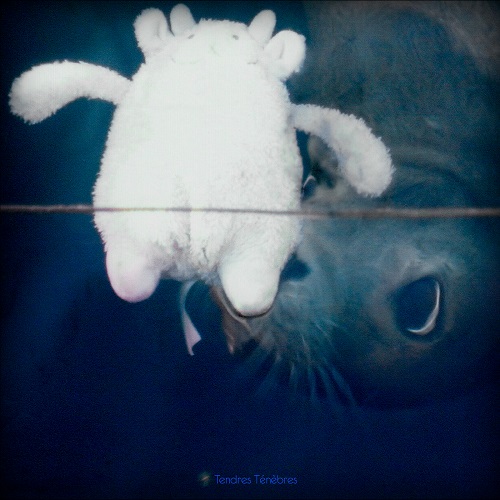 V/A "Tendres Ténèbres" LP (CRU010)


Au carrefour de nos errances se trouve à nouveau un puits d'obscurité. De celui-ci surgit encore et toujours l'horreur du monde. Mais c'est aussi la source de nos songes, qu'ils soient rêves ou cauchemars, et le royaume d'Hypnos dans lequel nous avons tous grandi. Dans ces ténèbres notre commun est une humanité qui dit tout de notre création et de notre finitude. Aujourd'hui la tendresse peut être notre guide dans cette nuit trop épaisse, dans ces états d'inconscience qui s'étendent dans un rythme inconnu, au delà de leur nécessité vitale. C'est ainsi que nous sommes tous initiés à comprendre ce qui nous dépasse.
Dans la lignée de ses précédentes compilations- mais cette fois au format vinyle- le label
Crudités
, affilié à SDZ, présente aujourd'hui "Tendres Ténèbres", quinze variations autour du thème de la berceuse et du sommeil comme nécessité, à écouter à tombeau ouvert. A la hauteur des paysages complexes qui se construisent à l'ombre de notre vie éveillée, les morceaux sont tantôt des écrins de délicatesse (Gabrielle Maes de Shake Shake Bolino, Charlène Répétition de Rose Mercie, Renka de Kartei ou encore Space Blue et Mulan Serrico dont les albums sont sortis sur Crudités), tantôt des envolées cosmiques (Jolie Boue, nouveau projet d'Èlg, Hess de Feeling of Love), tantôt des moments d'intenses curiosités nocturnes (Ray Yours & The F, nouveau projet de 11ième étage; Kaput), d'insomnies furieuses (Nicolalala, l'ex Bobpopkillers, Maria Violenza ex-Capputtini I Lignu) ou de profondes méditations mélancoliques (Elatu Nessa, Discombobulatrix). Laissez-vous porter par la douceur brute de ces ténèbres.
Sélection des morceaux: Max Dembo & Puréepure
Mastering par El Mofo.
Artwork: Noélie Martin & Puréepure
Once again, at the crossroads of our wanderings there is a dark, bottomless well. From this the true horrors of the world arises over and over. It is also the source of our fantasies, either dreams or nightmares, and the world of imagination in which we all grew up. That darkness reveals our common humanity, that speaks of our very creation and finitude. Today, tenderness is our only guide through the unfamiliar night now thick with multiple states of unconsciousness that extend beyond out vital need and into the unknown. Thus we are all insiders and investigators to understand what is reality and what is beyond us.

In line with its previous compilations - but this time on vinyl - the Crudités label, affiliated with SDZ Records, today presents "Tendres Ténèbres", fifteen variations on the themes of lullabies and sleep.Within a song, complex landscapes are built in the shadows of our waking life. The songs are sometimes delicate (Gabrielle Maes of Shake Shake Bolino, Charlene Repetition of Rose Mercie, Renka of Kartei or Space Blue and Mulan Serrico whose albums were released on Crudités), sometimes cosmic explosions (Jolie Boue, a new project of Èlg, Hess of Feeling of Love), sometimes intense nocturnal insights (Ray Yours & The F, new project of 11ieme étage; Kaput) sometimes displays of furious insomnia (Nicolalala, ex Bobpopkillers, Maria Violenza ex Capputtini I Lignu) or deep tranced melancholic meditations (Elatu Nessa, Discombobulatrix). The listener enters a world inspired by lullabies and formulates the visual dreams that would usually follow. In doing so, they gain a new perspective and experience carrying them back into the real world.

Tracks selection: Max Dembo & Pureepure
Mastering by El Mofo.
Artwork: Noelie Martin & Pureepure


"La Grande Triple Alliance Internationale de la hess, en somme." - The Drone

"Comme une histoire, on se laisse porter par les morceaux (les chapitres) et dès le générique de fin au parfum folk avec Elatu Nessa, on n'a qu'une envie, c'est de remettre l'histoire en route. Ici pas de générique de fin, pas de disque rayé avec le sillon qui tourne en boucle, mais des histoires qui tournent et qui tournent." - Foutraque



Order the record
//
Commander le disque



----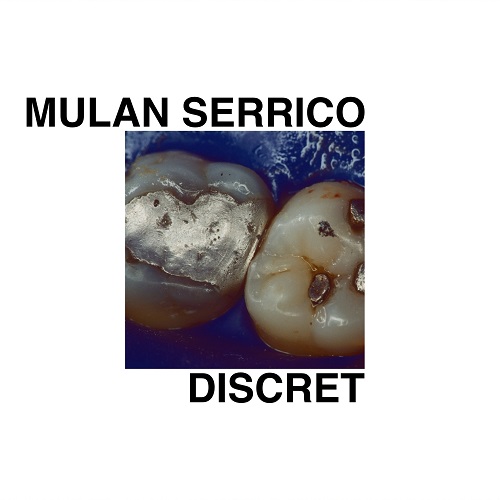 Mulan Serrico "Discret" LP (CRU011)
Artwork by
Lili Reynaud Dewar
"Le coup de trique ténu, minimaliste, d'une boîte à rythmes de l'âge de pierre. Un séquenceur dévide ses boucles lancinantes, tandis qu'une voix brouillée susurre des sérénades douce-amères. Crooner sans pare-chocs, Mulan Serrico a le blues qui colle aux basques, la mélancolie des grands espaces corrélée au repli sur soi. Le regard droit et la gorge haute, la prestance d'un roi face au Rien. Le grenoblois Nicolas Murer, dont Mulan Serrico n'est rien d'autre que l'anagramme, est un artiste qui n'a rien à vendre et rien à perdre. Il fut jadis Ton Ami (2005-2008), mais a mille autres projets solo sous le coude sur son label Stochastic Releases: Macon, Maurer ou Spor Tranquil selon l'humeur, quand il ne lâche pas les clébards avec son duo Gueule Ouverte, hymnes punk-rock aux poches trouées. Il a également à son actif un opéra-performance en duo avec l'artiste contemporaine Lili Reynaud-Dewar, qui a été montrée à la Biennale de Venise en 2015.

Mulan Serrico, c'est un peu la synthèse de tout ça. Ses chansons électro low-fi prennent racine le long d'un plissement de terrain, la besace de Paul Celan sanglée au garrot de Chris & Cosey. Agoraphobie envahissante, croupissure électronique. Complainte solitaire, isolationnisme proustien. Une musique des non-dits et des chuchotements inavouables, des « vérités pleines d'alcool ». Horizon de l'absence, acid house capitonnée. Labeur toujours, amour jamais. Anesthésie des sentiments en direction assistée. New beat des âmes damnées, techno sculptée dans le granit. Un lavis d'acide qui dilue les souffrances dans l'euphorie de l'instant. La suffisance monomaniaque qui confine à l'auto-dénigrement, l'hilarité sans rire des désespérés. Poésie décharnée sur un dancefloor décimé, la prose de Mulan Serrico s'acharne à faire obstruction au marasme en attendant les lendemains qui chantent."
- Julien Bécourt.

"A rhythm box from the Stone Age, as thin as a rake, pops up all of a sudden. A sequencer spits its throbbing loops while a blurred voice whispers a bitter-sweet serenade. Crooner without a shield, Mulan Serrico's got the blues under his skin, but his melancholic tendencies, deeply linked to the great outdoors, may reach the point of autistic withdrawal. Looking straight and standing tall, he possesses the presence of a king conquering the nothingness. An inhabitant of Grenoble, Mulan Serrico - which is the anagram of his full name, Nicolas Murer - is an artist who's got nothing to sell and nothing to lose. He used to be Ton Ami (2005-2008), but has plenty of other projects under his Stochastic Releases belt, such as Macon, Murer or Spor Tranquil, depending on his mood. When anger takes over, he might as well break loose with his mighty Gueule Ouverte duet, which performs stone-broke punk-rock anthems. Last but not least, he's behind a long-lasting collaboration with the contemporary French artist Lili Reynaud-Dewar, including an intimate opera that was performed at the Venice Biennale in 2015.

Well, his first EP is pretty much a summary of everything mentioned above. His low-fi electro songs are rooted in a landslide, Paul Celan's burden hanging at the withers of Chris & Cosey. Invasive agoraphobia, electronic stagnation. Solitary lament, Proustian isolationism. A music born from cryptic thoughts and shameful whispers, in order to blurt out "truths full of alcohol". Horizon of the absence, Acid House for padded cells. Labour still, love never. Anesthesia of the feelings to the power steering system. New Beat for hypochondriacs, techno carved in granite. An acid wash which dilutes the sufferings in the euphoria of the moment. The haggard gaze and the blank expression of a monomaniac who borders on the self-belittlement, the hilarity without laughter of the most desperate cases. Emaciated poetry on a decimated dancefloor, Mulan Serrico's prose persists in thwarting apathy while waiting for a brighter future."
- Julien Becourt


"Après quelques minutes d'adaptation, cette mixture se métamorphose en un organisme musical tout simplement addictif et entrainant" - R/ve

"Une litanie de complaintes comme dépouillées de leur spleen, un chant qui couine plus qu'il ne croone, et qui croule sous les coups de butoir d'une minimal wave technoïde : vous l'aurez compris, on est effectivement pour les bienfaits de "l'autodénigrement et de l'autorédemption" - The Drone

"A la simplicité apparente du matériel utilisé et au minimalisme assumé des productions, le grenoblois Mulan Serrico répond par une myriade de petits coups de génie et une voix manipulatrice. Son "Discret" sorti début Juin chez Crudités en est la consécration" - Kiblind
"Un LP aux allures de moyen-métrage arty, aux images sales et éclaboussées de débris de chairs pendantes, flagellation des idées de soi et de grisonnante intelligentsia dépravée et oubliée du commun des mortels, poésie romantique en mode Les voluptés de l'autodénigrement et de l'autorédemption, track aux volutes hypnotiques et aux descentes absinthesques. Très fortement recommandé." - Silenceandsound

"With a hint of wackiness on par with, say, a much, much, much tamer Les Georges Leningrad, and the ability to put asses in the seats and feet on the dancefloor, Serrico carves out an ambitious path on Discret that could branch out in any direction from here, as this guy most likely grows to the size of his cage like an Osker. Looking forward/hoping to hear more, that's for sure." - Tiny Mix Tapes

"I'm strongly reminded of the simplistic synth-wave sleaze of fellow Frenchmen Scorpion Violente, although Mulan Serrico is mercifully free of lecherous imagery. Discret plays out somewhere between early Chris & Cosey and the Excitebike soundtrack, with basic acid movements and throwback melodies not far from the first Veiled album, much of which is joined by sonically-affected male vocals.(...) if you're throwing a dungeon dance-party and the bar is only serving red wine, you might be wishing you had a copy of Discret nearby." - Yellow Green Red
Order the record // Commander le disque

~~~~~~~~~~~~~~~~~~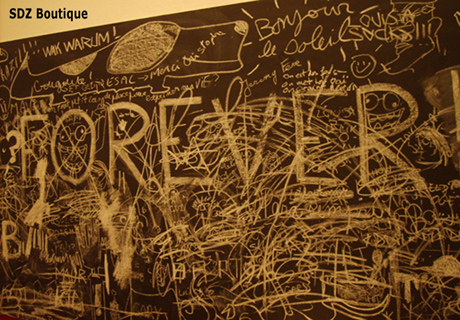 ~~~~~~~~~~~~~~~~~~